Petrol Will Not Sell For N97 Per Litre – Kachikwu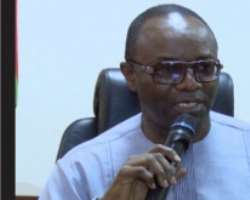 BEVERLY HILLS, December 17, (THEWILL) – Ibe Kachikwu, minister of state for petroleum resources and group managing director, Nigerian National Petroleum Corporation (NNPC), on Thursday, dispelled rumours in some quarters that the Federal Government had concluded plans to increase the pump price of fuel from N87 to N97 per litre as from January 2016.
Speaking during a media parley at the NNPC Towers Abuja, Kachikwu noted that the discourse had long left the realm of subsidy removal to a more scientific price modulation approach, which entailed an elastic price mechanism regime to be reviewed periodically to reflect the prevailing international crude price.
He explained that when operational, the novel price modulation system would place a N97 per litre cap on the price of fuel to ensure that Nigerians were insulated from the vagaries of international crude prices in the international market.
"I did not say that refined petroleum products will sell for N97 per litre next year. I said that between a band of N87 and N97, we are going to be looking at prices, and today, the prices are largely close to N87, so there is no need to change the price,'' the minister said.
The minister also noted that to determine the price of petroleum products in the future, the Petroleum Products Pricing Regulatory Authority (PPPRA) would undertake quarterly review of the crude market situation.
"I have not put a static figure. PPPRA will have to do the calculation to be able to announce what price of PMS will sell for in January; but we do not anticipate any major shift because of the price of crude today,'' he said.