GREEK BORROWING COST AT NEW HIGH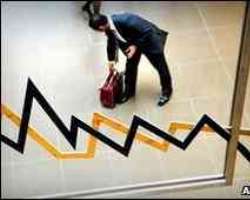 Greece is still regarded as a risky bet by investors
The Greek government's cost of borrowing hit a new record high on Monday following delays to Greece's economic recovery plans.
The interest rate charged by investors for ten-year bonds hit 7.6% – the highest since the euro was introduced.
European officials were due to meet in Athens earlier to agree the terms of a debt rescue package for Greece.
But the widespread disruption to flights has delayed the meeting until Wednesday.
The interest rate charged to Greece compares with a rate of 3% charged to Germany – regarded as the safest economy to lend to in the European Union.