Biafra Youth Threatens Oil Block, Warn Nigerian Government Against Killing Of Protesters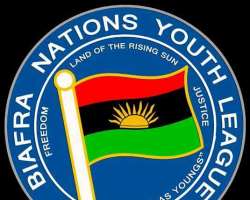 Regional Coordinator of Niger River Delta Washington Uzutameh has warned the Security agencies to stop the clamp down on Biafra protesters.
"The killing of armless Biafra protesters has become a routine occurrence thus reminding us of the painful era of the Biafran war. We may be forced to go on self defence and equally stop oil production if the killings continue.
We are all Biafrans, we are only exercising our right to freedom.
Nnamdi Kanu should be released immediately otherwise things will get out of hands. We are part of the demonstration, and we will not relent even after Kanu's release".
He made this known yesterday after close doors meeting with the movement for emancipation of niger delta which recorded huge success.