I May Never Marry Nigerian---Wale Ojo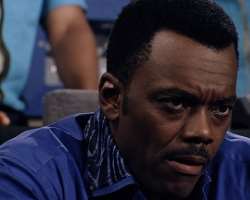 Nollywood actor, Wale Ojo, who believes to be addressed as an international actor, has disclosed that he cannot predict if he will be getting married to a Nigerian woman.
Wale in a recent interview with E24-7 disclosed that ladies are easily carried away by one's fame rather than see the personality in reality.
"It will be, but it's as God decides. If it doesn't happen that way, there's nothing I can do about it. With the way things are going, I may end up not marrying a Nigerian woman," he said.
The actor posited that the reason for him not being able to decide where he is going to get married from is as result of his job which makes him travel wide and that makes him come in contact with other lives outside Nigeria.
Disclosing the factor responsible for his decision Wale says, "You know how it is; you meet people every day. Recently, I shot a movie in Senegal and I fell in love with Senegal. It's a beautiful country with lovely people. It's a place I would love to go back to. So in my career, you meet different people and they will spin your life the other way. But yes, I would love to marry a Nigerian; it just hasn't happened yet. If you have any options, please let me know."