NERC inaugurates 11-man local content advisory board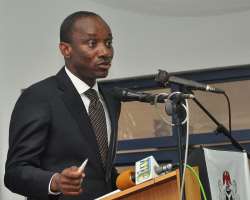 The Nigerian Electricity Regulatory Commission (NERC) on Thursday inaugurated 11-man advisory board to advice it and provide guidance on local content operation in the industry.
Dr. Sam Amadi, the Chairman of NERC, while inaugurating the board in Abuja, said that the NERC, had since 2004, made arrangements to register operators on National Content Development in the power sector.
Amadi listed the members to include Adesola Obaya, representing insurance sector, Eze Onyekpere, representing NGOs, Alh. Razaq Jaiyeola for Institute of Chartered Accountant of Nigeria and Henry Okolo for the fabrication industry.
Others are Mr Olu Ogunduyile representing the Nigerian Society of Engineers, Vassily Barberopoulos for Manufacturers Association of Nigeria and Mrs Ifueko Alufonai for NBA.
He said that the members of the board would elect their chairman and secretary in second week of January 2016.
He said that the board members were drawn from stakeholders, organisations and allied sectors in the power industry.
Amadi said that the body would conduct surveys periodically to determine the local content participation in the power industry.
According to him, the relevance of the board members is not to nationalise the industry, but to create opportunities for Nigerians to participate and benefit from the privatisation of the sector.
Amadi said that this was to set the minimum local content benchmark for operators in the industry in line with the government's policy to create jobs through infrastructure projects.
He said that a joint qualification system would be developed for the industry based on the recommendations of this body.
According to him, the joint qualification system function will rate indigenous companies intending to operate in the sector based on their technical competence and local content.
Amadi said that this was to prevent what happened in other sensitive and important sectors of the economy with huge capital investments, but little contributions to the GDP and employment opportunities.
He said that the inauguration of the body was an important milestone in the power sector and the nation's economy.