Nollywood actor, Prince Eke kidnapped to Be Buried Alive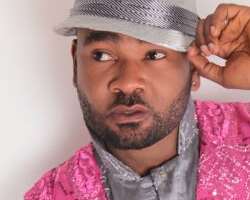 The rate of kidnapping in Nigeria is becoming a serious issue that the government needs to look into to ensure that the menace stops as more and more personalities are being whisked away by the day.
Ranging from citizens who go about their normal business to politicians and now entertainers are being visited this time as the news of actor, Prince Eke's kidnap is currently calling for attention.
The actor according to reports was returning from a movie location in Asaba, on the Owerri-Port Harcourt road on Saturday when he was kidnapped.
According to Diamond Celebrities, the kidnappers have made contact with the wife of the actor as they have demanded for the sum of N15,000 before Thursday December 11, 2015 or they will bury the actor alive.
It is being reported that since Muma Gee and family members cannot raise such a huge sum of money, they are currently begging the kidnappers to have mercy as her husband is just an entertainer.