The BBC World Service Launches Its First African-Designed Digital Pilot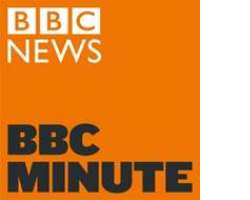 In a unique collaboration - the first of its kind for the BBC outside the UK – a prototype media player, designed and built by digital innovators from Africa, is now live online. BBC Minute CatchUP – can sit within any online page and will let users hear and share the latest edition of BBC Minute.
Specially created to work well on smartphones, BBC Minute CatchUP was designed in Cape Town, and comes from one of the development studios (aka 'hackathons') held earlier this year by the BBC World Service and BBC digital innovations team, Connected Studio. Teams of African tech experts were invited to think of new ways to reach young Africans through social and digital media and this selected idea can now be tried and rated by the potential audience themselveshere.
Dmitry Shishkin, Digital Development Editor for the World Service, says: "African audiences have become 'mobile-first' before the term has become mainstream for western media, and World Service has a very impressive record of growing mobile and social segments of our digital reach. While planning these hackathons our task was to find new ways of reaching digital audiences in Africa - to offer them a huge array of great content, relevant to them.
It is extremely important for us that we are taking selected pilots from ideas into live products, developed from scratch by the audience – for the audience. It is exciting that the BBC can be at the forefront of these developments in Africa, and we hope the ideas can be used in other regions of the world. The team can now see their idea performing in real life and we hope the audience enjoys trying it out".
And coming soon - a further pilot from the Connected Studio project in Africa – BBC Drop which was designed in Nairobi and will launch online in the coming weeks.
These pilots continue the BBC's initiative to invest in digital innovation across Africa. This year has already seen the launch of the Africa edition of the bbc.com website and the Africa live page on the BBC News website. Both of these have provided African internet users on the continent and in diaspora communities with dedicated digital spaces where they can find more African news stories and features. In addition, the BBC continues to focus on Africa's massive online audience via many social media outlets, creating clickable and shareable content delivered by the BBC's reporters across Africa.
BBC Minute CatchUP
What is it? A simple media player designed to sit within any online page that will let users hear and share the latest version of BBC Minute. Specially-designed to work well on Android smartphones.
What is BBC Minute? A fresh way of staying up to date with news from all over the world– a one minute bulletin that gets updated every 30 mins, everyday. Made by the BBC and utilising our high-quality journalism to curate the best stories.
What makes BBC Minute CatchUPgood for young audiences? It allows anyone to hear short clips of current BBC news audio at the click of a button. Users will access the news headlines their way and on any type of internet enabled device – whenever they want.
Who made it? A social enterprise hub called RLabs from Cape Town in South Africa.
Technical stuff – The pilot will be available for 3 months via BBC Taster (bbc.co.uk/taster) and works well on all screens and devices. Users can add the link - bbc.com/minuteto their mobile home screen and the player can be launched by simply tapping on the logo.
What is BBC Taster? Taster is the home of new ideas from the BBC – an experimental area where the latest innovative and collaborative ideas are available for the audience to test and rate.
What does BBC Minute CatchUP look like?