I'm Tired of Dieting After 2 Kids…Mary Njoku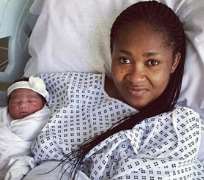 Nollywood actress, Mary Remmy Njoku, is seriously thinking on how to look good and get her shape back after putting to bed about two months ago.
The actress, who is a mother of two does not seems to have any problem with her beauty but plans to stop dieting.
Mary explained that after having two kids there is nothing wrong with her hitting the gym rather than spend her time eating selected foods.
Expressing herself, Mary said, "As a mother of two, looking good stops being effortless. After two (children), dieting sucks, gym time."
The actress is has a son already with her husband, Jason Njoku and just welcomed their baby girl to the Njoku dynasty.