CSOs Sensitized Faith Based Organizations and Women Group on Healthcare.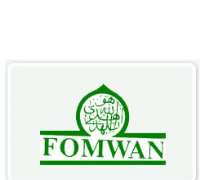 The Civil Society Organizations (CSOs) has advised and urged the government on the need to sensitized and enlightened the society especially Faith Based group and Women Group on health issues and family planning.
They made this called during the FOMWAN/PACFaH 's 'One Day Sensitization Meeting on Child and Family Health' in collaboration with the Civil Society Legislative Advocacy ( CISLAC), in Abuja.
A coalition of eight (8) indigenous Civil Society Organizations working to Improve Government's understanding of challenges that confront child and family health issues in Nigeria Solicit by advocating Government's intervention to address them by fulfilling policy, budgeting and administrative requirements to improve CFH services.
The Project Officer FOMWAN Adama Musa Kachala said that " this sensitization was basically for advocacy and we are saddled with the responsibility to mobilized and sensitized the traditional leaders, religious leaders and women group,so that we can sensitized and enlightened them.
There are four areas of issues that is bothering the society in Nigeria, in terms of health challenges that is in the area of nutrition, immunization, family planning and treatment of diarrhoea .
The Project Director PACFaH, Dr Muhammad M Saleh who on behalf of Farida Sada Yusuf presented a text in his opening remark cited that " the Federation of Muslim Women's Associations in Nigeria (FOMWAN) (the convener of this meeting) is an umbrella body for all Muslim women organizations with presence in all the 36 States of the federation including Abuja over 600LGA with presence in Ghana/Senegal and UK.
It networks with other faith based organizations, Community Based Organizations and women groups to address issues concerning the society.
Adding that "to this end FOMWAN is partnering with seven other NGOs namely: Civil Society Scaling Up Nutrition in Nigeria (CS-SUNN), Pharmaceutical Society of Nigeria (PSN),Association for the Advancement of Family planning (AAFP),Community Health Reform Initiative (CHRI),Health Reform Foundation of Nigeria (HERFON),Civil Society for Legislative Advocacy (CISLAC) and development Research Project Centre (DRPC) (which is the coordinating body),
to implement the project on Partnership for Advocacy in Child and Family Health (PACFaH) in eight focal states.
Under the PACFaH project, FOMWAN plays a cross-cutting role by supporting the lead organizations which are: CS-SUNN, PSN, AAFP and CHRI.
"As a leading faith based organization, FOMWAN's role is to Mobilize constituencies of traditional and religious leaders.
Mobilize women groups and their organizations in support for issue leads activities through materials development meetings, press briefings, advocacy visits to influential stakeholders.
To identify leading religious and opinion leaders that will bring the voices of the faith based organizations into advocacy in child and family health in Nigeria.
To support faith based advocates in the 8 PACFaH focal states to develop state advocacy action plans, conduct advocacy visits, convene radio programs on the importance of funding child and family health.
Create an enabling environment by harmonizing advocacy messages and activities with that of issue lead organizations to intervene in the following areas:
a. Nutrition
b. Family planning
c. Routine immunization
d. Treatment of childhood killer diseases – Pneumonia and Diarrhea through Amoxicillin ORS/ZINC" he stated.
Also speaking was Jayne Arinze Egemonye Civil Society Scaling Up Nutrition ( CS- SUNN) who said that " we solicit the support of Faith Based Organizations like FOMWAN to support the fight against malnutrition by advocating for implementation of the strategic Plan of Action on Nutrition at the national, state and Local Government levels.
The overview of CHR issue area on the PACFaH project was presented by Ndidi Chukwu who revealed that "increase GoN's budget at national and state levels for vaccine procurement for 2016 and 2017 in line with Country Multi Year Plan (CMYP) and forecasting Effective and timely release of funds dedicated for RI vaccines at national and state levels Increased leadership, commitment and capacity to identify and plan for sustainable sources of funding for RI in project timeline and beyond.
She stated further that "without adequate government funding there will be shortage of childhood immunization vaccines in 2016, leading to an increase in death of children below 5 years Timely release of funds by GoN for RI vaccines will facilitate implementation of RI program and avert death to children that can result from lack of access to vaccines
Improved capacity and commitment to funding RI in a sustainable manner will lead to effective decisions on funding levels within government.