STAKEHOLDERS CONDEMN IMO'S 'SCRATCH CARD' EMPLOYMENT POLICY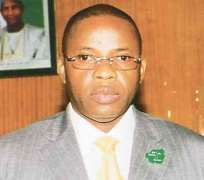 IMO State indigenes and concerned Nigerians have condemned the demand by the state government for applicants for various jobs vacancies recently advertised by the government to purchase N2,000 scratch cards each.
Those who spoke to our correspondent said such a requirement was unfair and unnecessary and should be reversed.
In a paid advertisement, the government had announced vacancies for grade levels 7 to 10 in the state's public service.
It had demanded the purchase of a scratch card at the cost of N2,000 from some designated banks before applicants could apply for any of the posts.
But in a reaction on Wednesday, a Lagos lawyer, Mr. Dele Ojogbede, said the government should wake to its responsibilities and stop policies that were anti-people.
Ojogbede said, 'Our government should wake up to its responsibilities. One of such is to ensure that our unemployed youths are not being further pauperised by questionable companies or so called employment agencies ripping off our youths by asking them to pay N2,000 to collect employment form.
'More often than not, after the collection of such forms, nothing more is heard on the matter. Imagine collecting N2,000 from say 100,000 jobless people, that amounts to N200m.'
The Chief Executive Officer, Occupation Heath and Safety Consult, Mr. Ehi Idem, said the move was exploitation of unemployed youths.