Nigeria @55 What A Milestone!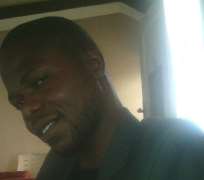 Nigeria is the strongest among other african countries with multi cultural groups and still an indivisible entity. With all the tensions and uprising from different groups and tribes yet our strength is in our diversity. Having suffered a lot of crises and still ever progressive. We long anticipated for a change and today we have one. Change as we all know is a collective affair not just for Mr President alone, change is an inward movement and it start with us.
Nigeria is on the verge of regaining all her lost and we have to contribute immensely towards this positive change" posterity will ever remember your decision be it good or bad and indecision is worst deadly than HIV/AIDS" It is time we chart the course of new Nigeria by joining President Buhari's administration towards achieving the desired change for the better of Nigeria and her citizenry.
Change isn't free but it worth fighting for." show me a man of change then I will tell you how many battles that he has conquered" We have to pilot this change with everything within us, so that we can rewrite our history for good and prepare a better Nigeria for the generation yet unborn.
A child that was born 55years ago is a man today and the progression is upward, so we should not dwell on the mistakes of the past but rally round to move Nigeria forward. The responsibility of moving Nigeria forward and better is not Mr President alone but to all of us whether you are in Nigeria or not but once you are a Nigeria then its a duty for all.
Your ideologies, suggestions and actions is the instruments for this change we all desire. Have it in mind, you are the sole agent of change and the future of Nigeria is dependent upon you. Remember 55years ago we began our journey to nationhood and greatness and it should always be forward ever .God bless Nigeria and bless our amiable President. HAPPY INDEPENDENCE.
Madukwe Emmanuel
Disclaimer:

"The views/contents expressed in this article are the sole responsibility of

Madukwe Emmanuel

and do not necessarily reflect those of The Nigerian Voice. The Nigerian Voice will not be responsible or liable for any inaccurate or incorrect statements contained in this article."