Nigeria Can Be A Developed Nation Through Cultural Promotion—Gani Adams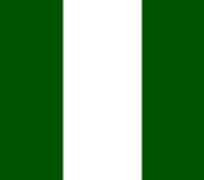 National Coordinator of the Oodua Peoples Congress (OPC) Otunba Gani Adams, yesterday re-echoed his commitment to contribute his quota to making Nigeria a developed nation.
Speaking in Lagos at a press conference to highlight the activities of the 13th annual Olokun Festival, Adams, who is also the founder, Gani Adams Foundation, said promotion of culture and tradition can earn Nigeria billions of Naira.
According to Adams, "Nigeria is a blessed nation, but we can only make lasting impact on the global world if we appreciate our culture and make our tourist sites attractive to the world."
"The Olokun festival as a foremost institution is poised to promote the Yoruba culture and under my leadership, it is determined more than ever before to set the pace for cultural integration and development of tourism in Nigeria," he said.
The Chief Promoter of the festival noted that, "Tourists and adventurers annually come from across the globe including United Kingdom, America, Asia, Europe South America, North America, Caribbean and some West Africa Countries to Nigeria to witness and see for themselves the beauty inherent in the Yoruba culture."
"The reason for celebrating Olokun festival annually is borne out of our desire to project the Yoruba Culture to the world and to promote the values that have made the Yoruba race one of the most respected race across the globe with rich cultural heritage and tradition"
Speaking on programme of events to hold through October, Adams further explained that the festival is an avenue for people to see what has gone amiss in the Nigerian art and how lost glory can be regained using Olokun as a template for cultural integration and promotion.