Politicking with Death in Anambra State: The Height of Indecency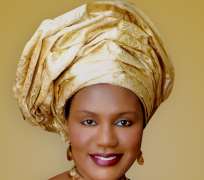 Our attention has been drawn to the vicious rumour injected into the social media by an immoral opposition, alleging that the amiable wife of the governor of Anambra State, Chief Mrs. Ebelechukwu Obiano, Osodieme has passed on.
This poisonous lie is a new low in opposition politics in Anambra State and one that must be condemned by anyone who has the slightest respect for the right to life and the dignity of the human person.
For the avoidance of doubt, Chief Mrs Ebelechukwu Obiano is alive and in the best physical, psychological and emotional condition possible. She has been observing her annual vacation in the United States and has not had any reason to spend a night in the hospital since she arrived the USA.
We urge the general public to disregard this immoral rumour as there is no semblance of truth to it.
The power of life and death resides with the Almighty God and no matter what may be the cruel designs of man against his kind, life only comes to an end when it pleases God.
Thank you
Emeka Ozumba
Special Assistant, Media