I'm Not a Mischievous Person…Chinedu Ikedieze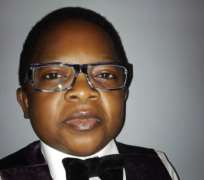 Popular Nollywood actor, Chinedu Ikedieze better known as Aki, has attributed his acting prowess to the freedom he was able to get from his grandmother while growing with her in Abia state.
The actor known for his child-friendly movies stated that it was the way he was given the opportunity to have fun that paved way for him to know how children play and that made him learn how to play pranks on people.
He explained that though he might act mischievous roles but not is just the character of Aki and not the real personality of Chindedu Ikedieze.
According to him, "My background contributed a lot to who I am today and it is still contributing. I grew up with my grandmother in Abia State and I learnt a lot from her. She probably just gave me a free hand to operate as a little boy and that gave me the opportunity to know how to set traps, play pranks on people and to know other little things that children usually do.
"The experience really influenced what I do today because most of the films I do are children- friendly. You will always see me playing one mischievous role or the other; I learnt these things while I was a little boy. Also, every child has a story; you know I was a street boy, so to speak. All those little things I gathered on the streets. Aki is the character that everybody knows me for, though Chinedu Ikedieze is not a mischievous person."