In Nigeria Let's Address The Psychological Aspects Of Physical Injuries And Traumas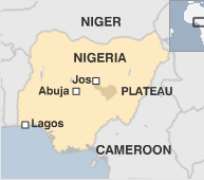 Just like an assault, sickness, physical strain and anguish that comes with injuries, pains and traumas from road traffic accidents, motorcycle injuries, gunshot wounds, falls, burns, cuts, and other conditions and the emotional pains and distress that instantly or later accompany these physical problems could lead to more suffering for the victim.
Pain as we know serves an important alert of injuries to our bodies. At the same time, the same pain contains psychological and emotional factors that usually cause feelings of sadness, hopelessness, anger, sadness and anxiety.
In Nigeria, where the burden is on the few available orthopaedic surgeons to help patients correct various injuries to the skeletal system and associated muscles, joints, and ligaments, the use of professional (pain) psychologists remains almost nil—as its services are yet to be fully recognized in the nation.
Psychological testing and care is far different from psychiatry which is more widely known in the country.
Unlike psychiatry which focuses more on the biological aspects of mental illness and psychiatric medications, and other specialties, like rehabilitation, occupational and physical therapy, psychological care in pain management remains very unique.
Psychological aspects involve understanding and managing the thoughts, emotions and behaviors that accompany physical injuries and/or discomfort, and their use is in helping to cope more effectively with one's pain, as well as helping to reduce the intensity of pain or trauma.
In Nigeria, an accident, which is a common reality in our lives, especially on roads, usually results in serious injuries if not death and with no immediate emergency ambulance to help victims, they frequently lay bleeding, shaking, wailing and rolling. In the process onlookers and witnesses, as well as the victims, are impacted with various emotions, worries or stresses.
Our orthopaedic doctors and surgeons hear the concerns of their patients. In conjunction with a psychologist, a treatment plan can be developed, designed specifically for that particular patient through whom he or she learns relaxation techniques, builds new coping skills and learns to address any anxiety or depression that may accompany the pain.
Unlike other forms of care professionals, including social welfare workers, clinical and pain psychologists help the individual learn to challenge any unhelpful thoughts he or she feels about the pain, as well as the feeling of social rejection. A psychologist is there to help the patient or client develop new ways to think about problems and to find solutions.
While psychology can never replace orthopaedic surgeons, psychologists use psychotherapy to aid in relieving chronic pain, as psychological treatments for pain can alter how one's brain processes pain sensations.
A psychologist is trained to help the client make lifestyle changes that will allow him or her to continue participating in work and recreational activities.
A psychologist knows that pain often contributes to insomnia and the psychological clinician may also help the client learn new ways to sleep better.
Orthopaedic surgeons, together with psychologists, can help the patient develop skills to cope with pain and live a much fuller life.
In the field of psychology, there is the understanding that having a painful physical condition is stressful, which could further contribute to a range of other health problems, including depression, anxiety, high blood pressure, diabetes, and other conditions.
Psychologists can help the person better manage the stresses in his or her life related to chronic pain using meditation and breathing exercises to keep stress levels under control, as well as using an approach called biofeedback, which teaches one how to control certain body functions.
It is time that an injury or pain, which are all-too-familiar problems in Nigeria, be seen as health issues that cannot be left to the doctor or surgeon only, especially when patients or victims may also suffer from symptoms of post-traumatic stress disorder (PTSD), a debilitating mental/emotional disorder that follows experiencing or witnessing an extremely traumatic, tragic, or frightening event.
PTSD is characterized by re-experiencing the trauma through intrusive and distressing recollections of the event, like that of an accident, having flashbacks, and nightmares. It could involve emotional numbness, avoidance of places, people, and activities that remind one of the trauma and could result in difficulty in sleeping, concentrating, managing anger and becoming easily irritated.
The hope here is to see a future in Nigerian healthcare where pain management or physical trauma services come from the physician with psychologists working very closely. In a new Nigeria under the Buhari presidency, the Federal and State Ministries of Health need to recognize the necessity to develop policies relating to psychological services and its connection to general healthcare, especially as it relates to physical injuries, traumas, and deaths.
Dr. Oshodi is a Florida-based Forensic/Clinical Psychologist, a specialist in Prison/Police/Social Security matters and a former Secretary-General of the Nigeria Psychological Association. [email protected] , drjohneoshodi.com
Disclaimer:

"The views/contents expressed in this article are the sole responsibility of

John Egbeazien Oshodi, Ph.D.

and do not necessarily reflect those of The Nigerian Voice. The Nigerian Voice will not be responsible or liable for any inaccurate or incorrect statements contained in this article."
Articles by John Egbeazien Oshodi, Ph.D.