Nigeria At 55: Senator Adeola Predicts Brighter Future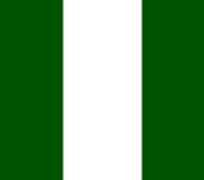 The senator representing Lagos West, Senator Solomon Adeola has predicted a brighter future for Nigeria and Nigerians as the nation celebrates its 55th independence anniversary.
The senator said that in spite of daunting challenges at present and a chequered past, Nigeria has survived as a nation adding that the new administration of President Muhammudu Buhari is poised to effect necessary changes.
"Without mincing words Nigeria has missed many opportunities to develop its resources and potential. At present the economic environment nationally and internationally is very challenging and daunting. But I am convinced that with the present administration of President Buhari and its anti- corruption policy, the focus on revenue generation and economic diversification, Nigeria stand a good chance of liberating its people from economic want and misery" the senator stated.
He said with patriotic commitment and contribution of all Nigerians, the future of Nigeria is bright in view of its human and natural resources waiting for constructive exploitation.