Nigeria At 55: Marching Towards True Democracy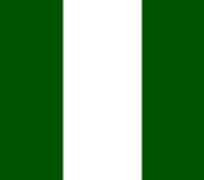 Today, Nigerians celebrate their 55 years of self-rule: 55 years of independence from Great Britain. At 55, any man would claim to have arrived. But it is not so with nations. It takes years upon years to build up a nation. Yet, it takes just a few days, maybe weeks, to destroy that same nation which took many years to build. But thank God for Nigeria.
Despite all the agony and pain inflicted on Nigerian citizens in recent years through the barrels of the guns of armed insurgencies which manifested in many states, from Boko Haram in the North-East to the Movement for the Emancipation of the Niger Delta in the South-South; from kidnappers and armed robbers in the South-East to cultists and political agitators of sorts in the South-West; despite the prophesies of many detractors of the country that it would break up in 2014, after 100 years of amalgamation of its various ethnic components by Lord Fredrick Luggard in 1914, Nigeria is still marching forward with strength and assurance towards true democracy and respectable nationhood, 55 years after independence.
to serve their fatherland with love and strength and faith, because the labour of their heroes past shall never be in vain. They have served their one nation, Nigeria, with heart and might to be bound in freedom, peace and unity.
Yet, as Nigerians celebrate their 55 years of independence, they need to look inwardly, individually and collectively as a people whose destiny is in their own hands. They need to ask themselves certain pertinent questions: are we happy together as a nation? Can we trust our leaders to make whatever self-sacrifices would be necessary to sink their differences in order to bring the various ethnic components of the country together as one voice which can be presented to the outside world as such? Can Nigerians ever come out of the woods and become the envy of other countries, given our much touted oil and other mineral wealth, and now trusted leadership? Can ordinary Nigerians go to bed and sleep with their windows open for fresh air and their eyes closed for sleep and get up in the morning without worries to go about their daily businesses?
On the global front, Buhari is known to be well respected. It is on record that he and Nelson Mandela were the only private African individuals invited by the White House to Barack Obama's inauguration ceremony. Now that he is Nigeria's President, what could possibly be the self-worth of the average Nigerian within the international community given the much anticipated new lease of life by the current administration?
I am thinking that many people still remember Dr James Watson, the American scientist who co-founded the structure of the DNA in 1953. I am also sure they will remember that some years ago, Dr Watson came out with a theory which tried to convince the Western world that he had discovered that, contrary to globally held opinions, the mentality of black people was inferior to that of their white counterparts.
Many people accused Dr Watson, at the time, of trying to usher a dangerous conception of race superiority into human relationships which politicians and even society itself would find difficult to handle. Among those who seriously criticised Dr Watson were the Chairman of Britain's Home Office Select Committee, Keith Vaz, MP and the then Mayor of London, Ken Livingstone. Today, the eminent scholar has been proved wrong because recent statistics in the UK show that Nigerian and Chinese children are the best performing students in England.
The fact that many black people abroad feel somewhat inferior in the presence of their white counterparts has for a long while been attributed to the effects of the slave trade. That may be true to an extent. But the bitterer pill, the truth that we must all inevitably swallow, is the fact that white people do not regard blacks generally because of the type of leaderships our people have at home, especially in African and Asian countries.
Nigeria is a typical example. It has practically everything it needs, from coal, bitumen, manganese, ore, silver, gold and priceless jewellery to crude oil and gas. It has over 50 rivers and huge forests that are home to the most exotic animals on earth. It has well educated men and women, some of them educated in the best universities in the world. But many Nigerians, especially the educated ones, daily escape from the land of their birth in search of "greener pastures" abroad.
Why?
With all the money the country has, tell me why any citizen of Nigeria would want to leave the land of his birth to go abroad only to wash dishes, wash dead bodies or become a cleaner or a security officer, even as a university graduate. If the leaders of the country had used the country's enormous wealth judiciously to cater for the welfare of their citizens, even the rich white people will be sending their children to school in Nigeria. White people will be looking for jobs in Nigeria. They will respect Nigeria and Nigerians, whether such Nigerians are at home or abroad. But the whites are not doing that. They have no respect for Africans in Diaspora because they don't see why with all our enormous wealth African citizens would come to Europe and America or Canada to do menial jobs and expect to be respected for that. Why would they respect us? Seriously, do we Africans really deserve their respect?Perhaps the level of respect the average Nigerian commands abroad is one of the more fundamental challenges the APC government would want to consider seriously as Nigeria turns 55.
Obviously, the country has come a long way. It has come from the flamboyant days of the First Republic through several military interventions to the Second Republic, a short Third Republic, and now Fourth Republic. But thank God for the country – in all its travails, the nationals have always found it necessary to stick together. It is obvious that they all feel they have more to gain, both from among themselves as Nigerians and from their global credential as the most populous and oil rich country on the African continent – the gateway to the African economy.
At the home front, the current APC government must have by now taken inventory of what mostly went wrong during Dr Jonathan's administration. Nigerians expect that President Buhari will take time to study where Jonathan went wrong, learn from his mistakes and deliver from that knowledge. Fortunately, Buhari has been there before. He was at Aso Rock as a military General. Even within the political arena, every Nigerian knows that Buhari is not a newcomer. In 2003 and 2007, he contested the presidential elections on the platform of ANPP and lost in both cases to the then ruling party, PDP. He unsuccessfully challenged both election results in court. But he has a good credential as one-time oil minister. In other words, Nigerians know that President Buhari has experience of what it takes to rule the country. Moreover, many observers including Nigerians who watched Buhari apply for the high job once, twice and thrice without success and was yet willing and eager to try a fourth time to win are convinced that he has something to offer, and they are looking up to him for whatever policies he will eventually adopt to change Nigeria for the better. Such an anticipation will certainly not be an exercise in futility.
For if we must go down the memory lane, it will be recalled that within just two years of his military rule, Buhari implemented a number of measures, some of which had been considered extreme, but which accounted for his reputation as an authoritarian. In as early as his first few days in Aso Rock, Nigerians were forced by whip-brandishing soldiers to queue up at bus stops; civil servants who came late to work were subjected to 'frog jump' as their punishment, and press freedom was restricted. In a bid to grow the economy, imports were cut, which resulted in a rise in commodity prices and ultimately led to inflation.
In 1995, Buhari was appointed chairman of the Petroleum Task Force, PTF, by the Sani Abacha administration. There is still the general agreement that he handled the excess crude oil revenue fund with transparency and efficiency. He is seen by many Nigerians as a man who commands a level of admiration and respect, both locally and internationally. Perhaps this has to do with the successful implementation of his anti-corruption and anti-indiscipline campaign during his rule as a military officer. Nigerians still believe that, so far, it is only Buhari who has succeeded in instilling a high level of order, discipline and perhaps accountability into the Nigerian system in all of the nation's history. And they trust that he will do it again, and again if given the opportunity for reform.
And what about Nigerian youths?
To the average Nigerian youth, Buhari falls into the category of the older generation. While the President employed the use of a website and electronic social networking as campaign tools for his election, it is not yet clear whether he is willing to bridge the generational gap between past leaders and the current crop of upwardly mobile, technology-savvy Nigerian youths. This, to all intents and purposes, will be the challenge of his Special Adviser on Press to ensure that the President can reach out and communicate with or at-least feel the throb of the new generation through daily use of the social media.
President Buhari's campaign was centred on providing good governance, economic recovery and infrastructure development, power and energy, agriculture, education, health, land and transport, women empowerment, security in the north-East and in the Niger Delta Region, plus unemployment. How he gets about achieving these goals will be of great interest to both local and foreign observers. It will define the man - either as paramilitary or democratic. Whatever Buhari is, it will be important for the future of Nigeria's democratic evolution.
We must not make a mistake about that.
Regarding national issues such as accountability and governance, President Buhari has already proposed the concept of an online budget monitoring and performance system. He has set a target to generate and distribute at least 15,000 MW of electricity by the end of this year, 2015. He is hoping to achieve a real GDP annual growth rate of 10%. He is already transforming the Nigerian National Petroleum Corporation (NNPC) to a commercial business, and is progressing with the implementation of the Petroleum Industry Bill (PIB).
A critical point of his campaign promise was to make information technology, manufacturing, agriculture and entertainment Nigeria's key economic drivers. But whether these goals are a possible recycling of old political promises that are fulfilled only on the pages of the newspaper or whether they portend fresh and innovative resolutions to issues that challenge the nation, only time will tell. What seems obvious is that at every point, there are indications that President Buhari has mostly remained focused on his commitment to Nigerians.
As Nigerians celebrate their 55 years of self rule, let every Nigerian look forward to a brighter, more disciplined and self accounting future. Certainly, all of the nation's problems cannot be resolved in one tenure of public office, or by one government. It takes time to build up a nation. But there is no mistaking it. Nigeria as a nation is on the march. Seriously. President Buhari is also on the march. We have no doubt about it. Nigerians will obviously get there, someday. HAPPY BIRTHDAY, NIGERIA.
Disclaimer:

"The views/contents expressed in this article are the sole responsibility of

Emeka Asinugo

and do not necessarily reflect those of The Nigerian Voice. The Nigerian Voice will not be responsible or liable for any inaccurate or incorrect statements contained in this article."
Articles by Emeka Asinugo