APC USA International Secretariat Ready to Publish All Articles, Present Copies to Mr. President, Award The Nigerian Voice - Nigeria & Oases News - Canada for Prompt Publications...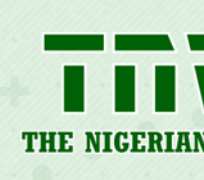 Arrangements are progressing to publish over 50 articles credited to APC USA International Secretariat. APC USA publications commenced before, during and after 2015 elections.
APC USA enjoys writing and find it worthy media to reach out accordingly, to show support for the party, keep diaspora and social media well informed in a timely manner.
Initially, when we started sending press releases, we find it very difficult to get articles published, as such sent write-ups a couple of times to newsprint companies, since we don't have control over publication. After sending it out severally, we do a follow up on google search; searching if writes-up is published. This process is wearisome and most times the topics may change, including content.
The following online news outlets consistently showed interest in our press releases, by picking all our write-ups: "The Nigerian Voice - Nigeria & Oases New- Canada" and consistently send us links to all publications, made our desire easy and stimulated us to write more. They also go an extra mile to edit articles before publication. While, we appreciate this, we wish to enumerate accordingly that as of today, we have over 50 publications.
The aforementioned reasons qualified "The Nigerian Voice - Nigeria & Oases New- Canada" for "Better Business Award". In addition, a working relationship between both media in the publication process was suggested. APC USA board will announce award details shortly.
First copies of the book will be presented at to:
President Muhammadu Buhari
Vice President Prof Yemi Osinbajo
Buhari Diaspora Campaign Support Group Center Prof. Isa Odidi, Director-General
Party Leader Asiwaju Senator Bola Ahmed Tinubu
Chief Ogbonnaya Onu
Chief Bisi Akande
Chief Audu Ogbeh
Chief Tony Momoh and
Senator Chris Ngige.
Others are:
The Senate
Federal House of Representatives
National Secretariat
National Women Leader
National Youth Leader
Barrister Solomon Dalung and
Progressive Governors Forum.
Inputs into the book will be picked from:
Prof Isa Odidi
Barrister Solomon Dalung
Hon. Dr. Muhammad Sani Abdu
Sen. Binta Masi Garba
Dr. Jerome Wakili
Progressive Governors Forum, etc.
The book is going to be the first of its kind published by a supporting arm of a party in the history of Nigeria. Proceed from book launch will be allotted to Internally Displayed Persons in Nigeria; provision of basic amenities, together with: medicines, food, clothes, shoes, books and writing materials, management and training of caregivers, etc. Sales outlet will include, online, APC National Secretariat and office of Director-General, Buhari Diaspora Campaign Support Group Center, Canada.
Francis John
APC USA International Secretariat
+1.816.359.8527
[email protected]