Who Are The Fools, Politicians Or Electorates?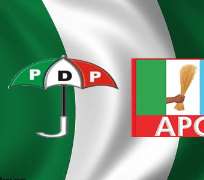 According to Napoleon Bonaparte that in politics, stupidity is not a handicap. It is on this premise that we are stating that Nigerians are yet to know their enemies. We hope at the end of this piece, our
readers will be able to do justice to the question raised above.
Without any prevarication, politicians in our clime are bunch of
heartless stakeholders who take delight in sucking treasury of this
country to empty in daylight. They are all commonwealth robbers that
have no iota of honesty as they are portraying.
They play on our
intelligence and insult our sensibility at will. They took loans that
end up in their pockets. In Nigeria, when a governor constructed 1km
of road he has constructed 10km in his pocket. But for how long will
this country continue to meander from reality of good governance.
We are not surprise, that the current anti-graft war will not be
different from what we witnessed in the days of Olusegun Obasanjo.
Except for those who want to look the other way, handwriting is
already on the wall that this ongoing crusade will not only be
half-hearted but selective for perceived political enemies.
We are not trying to back the wrong horse at this point, if PDP is bad
then APC is worse and if PDP is corrupt then APC is a fraud. We have
not changed our position that APC and PDP are just acronyms for same
people who have brought down our national image to a sorry pass. Our
facts do not need a rocket scientist to discern as without those PDP
bigwigs that joined APC either by proxy or shadow, Buhari would not
have been dinning in Aso villa as President.
In fact, the chief commander in this war is not only lame with leprosy
in the school of integrity but had sold out his conscience on several
occasions. Who can imagine that Buhari could teamed up with same
people he once referred to as corrupt politicians. If this is not
hypocrisy then what should it be? Buhari knew that without joining
these commonwealth robbers his quest to be President will remain a day
dream.
May be we should ask him why he turned Obasanjo to political god and
Tinubu to a political saviour. Has he forgot the man who built self
library with N360millon from treasury of 36states and the founder of
election of do or die affair?. Should we say it in Hausa for him to
know the richest politician in Africa without elective post or
appointment. The man who controls Lagos IGR through a proxy company,
Alpha Beta and solely own all the continentals(from RC to TVC to hotel
to Consat). May be we should sound to his ear that same man bought
private jet leased out for his campaign and own stakes in Shoprite. We
are talking of same man that spent dollars for delegates in APC
presidential primary election.
Is Buhari looking the other way, that he cannot remember those
Governors who took N50billion bond and $600million loan on behalf of
their States to fund his campaign? May be some cases have expiry
dates, if not Buhari should know that the man who donated N50million
and 10 hummer buses to his campaign got it from Haliburton's loot.
With government institutions such as DSS violating the rule of law at
will and Buhari turning deaf ear to commend or condemn their acts. If
the man who acknowledged roles of social media in his odyssey to Aso
villa is now clamping down his critics on same platform, then we
should not doubt what to be expected in days to come.
Furthermore, is Buhari not aware of Lagos-Ibadan expressway's media
outfits and Sahara reporter that specialise in demonise immediate past
administration. Before May 29, 2015, Boko Haram attacks usually be at
their front pages but now foreign media outfits usually first them to
report such attacks.
It is quite disheartening that it is only in this clime that
prosecution of corrupt omen are hinged on political persecution. Even
Buhari attested to this fact in the case of Sanusi Lamido VS GEJ.
Also, Oyegun and APC asserted it in the cases of Nyako VS GEJ and
Saraki VS GEJ. For Buhari to turn blind eyes to moral deficiency
behind Sanusi Lamido running to court to stop investigating and
prosecuting him raises question on kind of moral pedestal Buhari is
standing on. In fact, it is not only morally bankrupt but an assault
on sensibility of well meaning Nigerians.
Therefore, if Saraki is tagging his trial as political persecution,
then we should not blame him as he got the clue from those icons
above. What many Nigerians have failed to understand is that
politicians are right by tagging their prosecutions as persecutions.
This is not far fetch as they all know they are thieves sitting in
corridors of power. Hence single them out as devil poses unfair
treatment.
At this juncture, we will like to summarize stocks of prosecution on
corrupt omen in our political landscape so far. We believed many can
still remember Tafa Adebayo Balogun, an ex-IGP. His crucifixion was
the most uncivilised and inhumane in this land and he linked it to
Obasanjo. It was revealed that he purported to be Govenor of Osun
State under AC and aligned to Atiku while PDP was still his paymaster.
Today, all his confiscated assets are still rotten in EFCC custody
with recovered loot yet to be accounted for. His ordeal was followed
by N55million bribe of Adolphus Wabara and Fabian Osuji which up till
this hour nobody know its where about. Another film was Diepreye
Solomon Peter Alamieyeseigha who was purported to be Vice-President
aspirant to Atiku for 2007. DPS still believes that he was persecuted
as he was not the only Governor that used back to carry taxpayers
money to the other side of the sea. Truly, others were caught but
covered by Ebora Owu, they later used part of theirs to purchase buses
for NURTW in their respective states. If Nigerians can still remember
the era buses in South West. However, if DPS case did not involve
foreign hands may be recovered loot would have been in same vein with
Tafa Balogun. Let us move to National ID card scam of S. M. Afolabi,
one time Minister of Interior under Olusegun Obasanjo. He was hanged
for supporting Atiku bid for president and later killed himself as
reported. We know Atiku will still be fresh in our memory, but after
the brouhaha was he jailed or was any asset or loot recovered.
Now to Mr GEJ, who persecuted Dimeji Bankole for not supporting his
bid to be President but after the latter bowed to him what happen to
the case. GEJ only remembered Nyako dirty linen when he migrated to
APC.
Our questions are simple, if these people were in same political terms
of reference who they have been prosecuted? If Saraki was APC
candidate for Senate President, was this brouhaha would have come up?
If Saraki decide to step down from his seat tomorrow will his case not
be swept under carpet? If Fashola was not eyeing a seat at Federal
level did N78 million website would it has come to Nigerians' ears?
Lastly, if this war is for the masses then where are all looted asset?
To many who are thinking that 2019 is far, it is not true in the
calendar of politicians, 2019 is nearer than tomorrow.
According to a former boss of EFFC, Nuhu Ribadu, "there are worse
people than James Ibori in Nigeria. I think probably James was not the
smartest one among them. There are some crooks worse than James, I
still see them. Some of them are even been celebrated right now in the
country".
We will like to pitch tent with Nuhu Ribadu submission that anti graft
war in Nigeria is for those who crossed the political lines, as those
people parading as national saviours should have been in jail.
Finally, we will like to advise all political commentators to do their
home work with all sincerity. APC should stop assaulting Nigerians'
sensibility by claiming some people have hijacked their change. If APC
can handover their Gubernatorial tickets to people with corrupt cases
on their necks in Kogi and Bayelsa, then this claiming change is
questionable. There is no change as long as Buhari is still dinning
with same corrupt omen that brought us to where we are today. Show me
your friends and I will tell you the kind of person you are.
To be continued............
Al-Farouk Issa
From Katsina
Good Governance Advocates
[email protected]