Saraki And CCB's Book Of Remembrance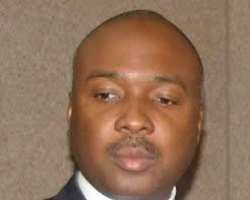 Politics is the struggle for power. Some say it is a dirty game. Other says it is the most interesting game ever. Well, I belong to the latter. The intrigues, the betrayals,the unpredictability, all combine to make the game of politics interesting.Little wonder many believe that while 2+2 equals 4 in arithmetic, in politics, it is equal to 22 . Need I also add that there are no permanent friends in politics but permanent interests?
When interests clash, friends become enemies, and enemies become friends. Not just that, unseen hands excavate can of worms, and hidden skeletons are exhumed-this is the part I find most interesting because it affords the ordinary man the rare opportunity to know the extent to which he has been shortchanged by rapacious men of power. I like the way public affairs analyst, Barr. Onyekachi Ubani, captures it succinctly: "Our Politicians commit so much atrocities against us, the only time we know is when they quarrel."I can't agree more.This is why I am not very excited about the travail of senate president, Bukola Saraki.
Once upon a time, Senator Bukola Saraki was a PDP Politician. He served two terms as governor of his Kwara State. When he was done with the umbrella, he fraternized with the political heavyweights in the APC. He, along side four other former PDP governors, played a very crucial role in the success story of the APC in the last general elections.Today, Saraki is perceived as the Judas among the party men he once dined and wined with. Indeed, there are no permanent friends in politics!
How then did things fall apart between Saraki and his party?
Being an ambitious Politician, Saraki coveted the number one seat in the senate, but his party had anointed another man. When it was obvious he would not bury his ambition for the anointed one, a mock election was conducted.But he would have none of that because he believed the voting pattern adopted would expose his supporters to victimization and his chances would be affected. So, Saraki teamed up with PDP Senators to beat his APC rival, Senator Lawan, to conquer the coveted number one seat in the senate. The strong man of Kwara politics didn't stop there, he chose his deputy from the opposition party and that rightly drew the ire of his party leaders, especially the president.
Almost the same scenario played out in the House of Representatives. Speaker Dogara's won against his party's wish but the difference between both men's case is that while Dogara and his group conceded some positions in the House of Representatives to their party, Saraki and his group wanted to have it all.Saraki forgot that he came on the platform of a party. And he actually had it all.This, for me,was his biggest mistake.
Ideally, it shouldn't be incongruous to assess the performance of the National Assembly and its leaders in the first 100 days, but where does one begin to assess a National Assembly that spent the better part of its first 100 days on recess,position-sharing and crisis management.It is even worse in the senate. If the senate president's wife was not invited for questioning by the EFCC on allegation of money laundering, the senate president would be accused of misconducts ranging from falsification of the standing rule of the senate to allegedly plundering the resources of his state when he was governor. The one currently causing a stir everywhere is CCB's accusation of false declaration of assets by Bukola Saraki.
Expectedly, the PDP and Saraki's loyalists are screaming blue murder.
Accusing fingers are pointing in the direction of Aso villa and Bourdillon. The cry of political vendetta rents the air. Like I always maintain,political vendetta becomes easy when you have soiled your hands. Clean hands remain the antidote to vendetta (apologies Simon Kolawole).
The public trial of Saraki took a ludicrous turn when Hundreds of Muslim Clerics – including the chief Imam of Ilorin – reportedly took it upon themselves to pray and hold vigils for Saraki's victory over his "enemies". I have not ceased to wonder what these rented prayer warriors are telling God.Could it be that they are telling God to make the witches "hunting" Saraki and Nigerians suffer amnesia so that the dossier of his alleged sins will be closed till thy kingdom come?
And they sincerely expect God to grant their prayer requests? The Ilorin alfas are not alone in their dance of shame.Even the president of National Association of Nigerian Association of Nigerian students (NANS),Tijani Usman, reportedly threatened to lead mass protests to foreign embassies over alleged political vendetta against Saraki. Saraki's band of blind loyalists are part of the reasons Nigeria is seen as a big joke. The whole world must be having good laugh at us!
However, whether Saraki's travail is a witch-hunt is inconsequential now. His dossier of alleged iniquities has been opened. The only way he can shame his accusers is to clear his name before a court or tribunal.And he has taken the first step by appearing before the Code of Conduct Tribunal(CCT) after several attempts to do otherwise hit a brick wall.
While we await the verdict on Saraki, one can only hope that the unseen hands that opened CCB's book of remembrance after 13 years will be magnanimous enough to spread the "anointing" to other PDP and APC Politicians that are not deemed marked by perpetual criers of political vendetta in the days ahead. It will add more credibility to the current war against corruption.
Ladesope Ladelokun writes from Ogun State. Follow me on [email protected]
Disclaimer:

"The views/contents expressed in this article are the sole responsibility of the author(s) and do not necessarily reflect those of The Nigerian Voice. The Nigerian Voice will not be responsible or liable for any inaccurate or incorrect statements contained in this article."
Articles by Ladesope Ladelokun