Political Killings And Fraud In Imo State Government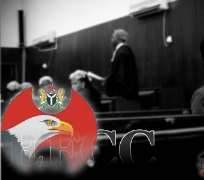 The Inspector General of Police,
Force Headquarters,
Nigeria Police
Abuja – Nigeria.
Sir,
Political Killings And Fraud In Imo State Government
My name is Citizen Ikenna Samuelson Iwuoha. I am a native of Obinocha village in Nkwerre Local Government Area of Imo State. I live in the State Capital, Owerri, precisely Plot 98 Ikenegbu Layout Extension, Owerri-Imo State. I am a businessman, socio-political crusader and the Immediate Past Senior Special Assistant on Special Duties and a former Senior Special Assistant on Media at the Imo State House of Assembly.
As a patriotic Nigerian and well known socio-political crusader, I deem it necessary to officially bring to your notice the political killings, fraud and other related matters going on in Imo State. My nature as a crusader does not allow me to keep quiet when things are going wrong in my socio-political environment. For quite some time, I have been exposing a lot of atrocities going on in Imo State orchestrated by the leadership of Governor Rochas Okorocha. The whole world have been alerted and sensitized enough and they want to know the action of the Force Headquarters, hence I have decided to officially inform your office of these monumental atrocities.
The Police and other security agencies can only be effective in fighting crime when there are collaborative efforts from members of the public. The determination of our new President, His Excellency General Muhammadu Buhari to fight crime, criminal elements and corruption can only succeed when all security agencies and indeed all Nigerians sincerely join Mr. President in the boxing ring to give these monsters plaguing our system, the beatings it deserves.
In a bid to cover up the crime of looting and stealing of state resources, Governor Rochas Okorocha and Former Speaker Benjamin Uwajumogu embarked on a number of state sponsored killings, kidnappings and cult related activities which have almost brought the state to a halt.
Below is a confirmation of the atrocities going on in Imo State.
Architect (Sir) Emenike Ihekwaba: He was a Principal Secretary in the office of the Deputy Governor and a native of Nkwerre Local Government Area. As an experienced administrator, he was not comfortable with the way and manner Governor Okorocha directed the Former Speaker of Imo State House of Assembly (Rt. Hon. Benjamin Uwajumogu) to award road contracts. He reportedly wrote a memo to the Governor through the Principal Secretary to the Governor (Dr. Pascal Obi) advising clearly that it was wrong to allow the head of legislative arm of government to abandon his core responsibility of coordinating lawmaking, appropriation and over-sight functions from among his colleagues, only to embrace award of road contracts.
Sir Emenike further advised the Governor to withdraw the directive, cautioning that ignoring such would expose the state government. Governor Okorocha was not happy with the content of the memo. This was at the time the then Deputy Governor (Dr. Jude Agbaso) was also the commissioner for works and transport. When Okorocha allegedly summoned Sir Emenike Ihekwaba in respect of the memo, he still maintained his stand before the Governor. Meanwhile, a plot had been hatched by Governor Okorocha and Uwajumogu to impeach Deputy Governor Jude Agbaso by setting him up in a contract scam.
However they realized that plotting to remove Agbaso without first taking Sir Emenike Ihekwaba out of the way would pose a big problem to them. This was because, as principal secretary to Deputy Governor Jude Agbaso, Emenike Ihekwaba would naturally provide all the necessary material documents that would exonerate his boss of any allegation of contract scam. Hence on the 26th of August 2012, Sir Emenike Ihekwaba was kidnapped.
The original intention was reportedly to keep him out of circulation until Sir Jude Agbaso was impeached after an instigated state and rural roads monitoring committee had been set up by Speaker Uwajumogu and headed by Hon. Stan Dara. But unfortunately, Sir Emenike is yet to be released after almost 3 years of his kidnap. Attempted efforts made to secure the release of Emenike Ihekwaba by the then Commissioner of Police (now an AIG), Mr. Bolanta was halted by Governor Okorocha who reportedly and plainly told Mr. Bolanta that Emenike Ihekwaba was held for political reasons and that he would be released as soon as those political reasons were resolved.
However, the alleged comment of Mr. Laz Anyanwu, the then Chief Protocol Officer to Deputy Governor Jude Agbaso in January 2013, among Government House aides that "Owelle is wicked, he has refused to release Emenike Ihekwaba after four months of his kidnap" reportedly infuriated the Governor. Mr. Laz Anyanwu was brutally murdered few days later, after being kidnapped from his house at IRETE, a suburb of Owerri. His body was found at Nworieubi in Mbaitolu LGA. Then few days after the burial of Mr. Laz Anyanwu in his hometown at Ikeduru LGA, impeachment proceedings against Deputy Governor Jude Agbaso commenced.
Noel Unegbu: He was a show-promoter based in the United States of America. He was a native of Mbaitolu LGA. With due respect to his departed soul, he was also reportedly one of Governor Okorocha's money launderers. Okorocha allegedly used him to transfer Imo State funds for a commission. However he had issues with Governor Okorocha towards the end of 2013 which made him to allegedly threaten to expose the Governor and their deals. Okorocha reportedly pleaded with him to calm down and lured him to come back home for peaceful resolution of their misunderstanding. Noel Unegbu came back home from United States of America in the first quarter of 2014 and was lodged in one of the hotels in the State capital (Owerri) pending his meeting with Okorocha. Few days later, he was brutally murdered. As usual the Imo Police Command was discouraged from doing proper investigation.
Chief Benneth John Ihekire: He was the founder of DEKORKOTE Paints Industries Ltd. He was a native of Orsu LGA and one of those that reportedly raised money for Governor Rochas Okorocha to contest the 2011 governorship election. Although, Okorocha was a rich man, he could not on his own finance his governorship election in 2011. He was very broke financially and owed so many banks huge sums of money. Others who also reportedly gave Okorocha huge money to run the 2011 election included – Dr. Ifeanyi Ubah (Capital Oil), Sir Emeka Offor (Chrome Consortium), Mazi Clement Owunna (Sterline Group).
However, when Okorocha won the election in 2011, Chief Benneth John Ihekire reportedly gave him 6 months to settle down before asking him for a refund. Chief Ihekire's alleged demand that Okorocha should refund him the over N400 million he gave him infuriated the Governor. The industrialist was brutally murdered in the second quarter of 2012. As usual the police in Imo was discouraged from doing proper investigations.
EMMANUEL ADOBA; He was my colleague at the office of the speaker, Imo State House of Assembly. He was the Special Adviser on Administration. The then Chief of Staff to the ex-speaker, Mr. Kodichi Anamekwe was not comfortable that an outsider was made the S.A on Administration. Emmanuel Adoba was from Owerri West LGA while the then Speaker and his cabal all came from Ihitte/Uboma L.G.A. A lot of money flows through the Administration Department of the Office of the Speaker. Also, Emmanuel Adoba and Kodichi Anamekwe were involved in so many road contract deals from June 2011 to July 2012. Along the line, Kodichi Anamekwe brought in a man who was the Secretary of Ihitte/Uboma LGA at the time he (Kodichi) was the Local Government Chairman.
His name is Mr. Godson Amadikwa. Kodichi Anamekwe wanted Mr. Godson Amadikwa to replace Emmanuel Adoba as the S.A of Administration while Adoba would be posted to Legislative Department which was already under the control of Mr. Kingsley Nkemka. Then suddenly, on the 1st of August 2012, Emmanuel Adoba was brutally murdered. Mr. Kingsley Nkemka moved to become the S.A on Administration while Mr. Godson Amadikwa who was "hanging" in Kodichi Anamekwe's office moved to become the S.A on Legislative matters. Speaker Uwajumogu instigated the police to arrest one Mr. Onyeze and his two brothers as the killers of Emmanuel Adoba probably to divert attention.
Mr. Onyeze and his brothers spent 2 years and 3 months in prison custody before they were discharged and acquitted for the murder of Emmanuel Adoba. Kodichi Anamekwe was not happy that Kingsley Nkemka emerged the S.A on Administration. Nkemka complained that his life was in danger. It was therefore not a shock that Kingsley Nkemka was brutally murdered on the 9th of September 2014 and Mr. Godson Amadikwa quickly moved to become the S.A on Administration.
Corporal Chinedu: He was one of the police security aides of Speaker Uwajumogu. Sometime in November 2012, Corporal Chinedu along with other escorts followed Speaker Uwajumogu to his hometown Ihitte/Uboma LGA. According to him, he saw how a young lady was killed and buried in the compound at night. Suddenly Corporal Chinedu died of food poisoning obviously to stop him from the continued exposure of what he saw took place in Uwajumogu's compound at Ihitte/Uboma. Corporal Chinedu was buried in his hometown in Enugu State. He was just 6 months old in marriage.
Mr. Chidi: He was one of Speaker Uwajumogu's aides. He mysteriously died in September 2012. He was buried in his hometown at Umuahia in Abia State.
Many of Uwajumogu's aides and police securities men ran mad including his Chief Details who is an SSS Officer.
Architect Franklin Okoli: He was an innocent man who died a very painful and heartless death in the hands of 5 armed killers sent by Speaker Benjamin Uwajumogu and Governor Rochas Okorocha to come and assassinate me on the 3rd of June 2014. However, when the killers stormed my compound at Plot 98 Ikenegbu Layout Extension Owerri, Imo State and met my absence, they attacked some people they saw in my compound. Many of them were wounded, but most unfortunately Architect Franklin was brutally killed. He was killed exactly the same way Emmanuel Adoba, Kingsley Nkemka, Laz Anyanwu and others were killed.
A security meeting held at Government House Owerri on Thursday 5th of June 2014 on the directive of the then Chief of Staff to Governor Okorocha, Sir Jude Ejiogu and attended by representatives of all the security agencies in Imo State confirmed that Former Speaker Benjamin Uwajumogu sent the 5 armed killers (who killed Architect Franklin Okoli) to come and kill me on that same day. The names of the killers, phone numbers and addresses were submitted at that meeting. But Governor Rochas Okorocha and Speaker Uwajumogu instructed the police not to arrest the killers.
The names have since been published in several newspapers, internet, facebook and so many on-line sites. To divert attention, Governor Rochas Okorocha, Rt. Hon. Benjamin Uwajumogu connived with the Imo State Police Command and arrested me, my wife and others, deliberately accusing us of the murder of Architect Franklin Okoli. The very crime they themselves committed. Efforts made by the Office of the Inspector General of Police (Force C.I.D Department) to transfer the matter from Owerri to Abuja were rebuffed and frustrated by the following people. (Please find enclosed the petition addressed to the Deputy Inspector General of Police; Force Criminal Investigation Department (D-DEPARTMENT) dated 17th July 2014).
Governor Rochas Okorocha – 08082221000
Speaker Benjamin Uwajumogu – 08084888887,
08033072902
Former Commissioner of Police, Mr. Abdulmajid Ali –
08033104650
Former Deputy Commissioner of Police, Mr. David O.
Folawiyo – 08032001951
Mr. Innocent Obi (Head of Homicide and IPO) –
08037139335
Mr. Zubairo (2nd IPO) – 08132712005
Mr. Andrew Enwerem (Imo Police PPRO) –
08081574002.
Infact when the Force Headquarters sent Senior Police Officers from Abuja to Owerri to effect the transfer of the matter to Abuja on the 24th of July 2014, Governor Okorocha came out openly and resisted the move. However, my wife spent 61/­2 months in police detention and in prison's custody while I spent 328 days in both police detention cell and prison before the allegation against us was squashed by Hon. Justice Irene Duruoha Igwe of High Court 4 in Owerri on the 27th of April, 2015.
Governor Rochas Okorocha and Rt. Hon. Benjamin Uwajumogu wanted me killed because I resigned from their government of iniquity on the 17th of December 2013 and petitioned the Economic and Financial Crimes Commission (EFCC) on the 18th of January 2014 exposing monumental fraud running into billions of naira involving Rt. Hon Benjamin Uwajumogu, his Chief of Staff (Mr. Kodichi Anamekwe), his other aides namely Mr. Dan Orji, Emeka Ahaneku and an elderly woman, Madam Monica Anamekwe. Please find enclosed the petition. But most unfortunately, the EFCC deliberately refused to look into the matter because of the Nigerian factor. Consequently, I want the office of the Inspector General of Police to investigate this fraud case and make all the findings public.
I will not conclude this petition without letting the office of the Inspector General of Police to know that my life and that of my family are in serious danger. Governor Okorocha and Rt. Hon. Uwajumogu have openly threatened that they would ensure that they kill me and members of my family. They operate a killer squad in Imo State jointly controlled by Governor Okorocha's son-in-law who is his current Chief of Staff and Uwajumogu's aides led by Kodichi Anamekwe and Emeka Ahaneku.
Other persons penciled down to be killed by Governor Okorocha and Rt. Hon Uwajumogu include (1) Comrade Kenneth Uwadi who escaped being killed in 2014 (2) Professor Nathan Protus Uzoma who escaped being killed on two occasions (3) Comrade Greg Okey Nwadike who also survived Police torture early this year (4) Dr. Phillip Njemanze (5) Comrade Uche Ogbuagu (6) Comrade Chinyochaobi Israel Uhuegbu and many others in their list.
I am therefore most humbly calling on you Sir to commence thorough investigations of all that I have stated in this petition and make your findings public. The fight against crime and corruption must be fought and won. Let us join hands to expose, arrest and prosecute criminal elements in our society.
God Bless You.
Signed
Citizen (Dr.) Ikenna Samuelson Iwuoha FCAI
Former Senior Special Assistant on Media
Immediate Past Senior Special Assistant on Special Duties.
Imo State House of Assembly
07032934037
26th June, 2015
Copy to:
The Presidency
The National Assembly Members
National Human Rights Commission (NHRC)
Human Right Groups in Nigeria.
Amnesty International.
Transparency International
Imo Citizens
Nigerians
The Global Community
The Press
Disclaimer:

"The views/contents expressed in this article are the sole responsibility of

Citizen Ikenna Samuelson Iwuoha

and do not necessarily reflect those of The Nigerian Voice. The Nigerian Voice will not be responsible or liable for any inaccurate or incorrect statements contained in this article."