On NSA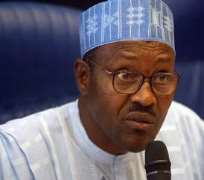 President Buhari and National Security Adviser, Major Gen Mongonu (rtd): On Nigeria-Boko Haram Negotiations, Detained Insurgents, the Chibok Girls and National Security
Certainly Boko Haram militants' long term desire of dividing Nigeria by forming their own territory is a contradiction that will remain in their imagination and will never turn into a reality, even though nations and territories divide all the time in Africa.
Beyond the issue of trying to divide Nigeria or Islamize the nation, Boko Haram's fantasy about dividing our nation remains just a fantasy. However, what is not our fantasy as a nation is that President Muhammadu Buhari's predecessor; President Goodluck Jonathan and his National security politicized offices, failed severely to negotiate the return of the long abducted Chibok schoolgirls.
Over and over in many of this writer's published writings a call for a cultural approach, at least in part, to the issue of addressing Boko Haram insurgency went unnoticed during the Jonathan presidency.
President Buhari's desire to negotiate with Boko Haram should not be seen as a sign of weakness, since that is how many in the Euro-American world may view it.
In terms of national power, President Barack Obama during an interview about a nuclear pact with Iran with CNN's Fareed Zakaria, reminded the world that "You don't negotiate deals with your friends. You negotiate them with your enemies."
The Buhari administration and its office of national security under retired Major General Babagana Mongonu should amicably find a way to negotiate with Boko Haram's so called leaders.
To do this the Buhari administration should give thoughts to the psychology of verification through underground investigative activities and try to understand the importance of cultural intelligence, religious intelligence , conversational intelligence, motivational interviewing and painful give ins. Especially as it seeks out and initiate talks with strategically identified Boko Haram decision makers.
What is needed now is being able to form a strategic plan marked with mental preparation to sort out leadership matters with Boko Haram as it relates to who is a questionable, reliable, backward or forward leader. This is essential as an attempt is being made to signal who we negotiate with as we try to bring HOME our Chibok schoolgirls.
It appears that President Buhari is now willing to dialogue with the leaders(s) of the extremist group, and whether this administration negotiates from the position of weakness, or direct strength, what the presidency and its national security office should understand is that the peaceful return of our girls would thrust Nigeria on the World stage.
If truth be told slogans like; 'to negotiate or die' means nothing as the Boko Haram group(s) is filled with people with a death wish, drug induced personalities, and genuinely mixed-up and disorganized minds. In fact, the Boko Haram militancy with possible membership from within Nigeria, neighboring countries or others, is already a failed insurgent body.
We should understand that we are dealing with fanatics and extremists who appear to be mentally paralyzed, physically fatigued, starved, and wholly dispirited, as such we need to do more than the usual use of ruthless military force.
What we need now is to find a way to speedily provoke disunity within their ranks as they already have vulnerable and divided leadership structure.
On a psychological level Boko Haram is no longer on the war stage as an offensive group but as a defensive group, as such their only and last resort is the use of Chibok girls as exchange for some of their detainees and other needs.
In the event we be able to recover some of the girls knowing that many of them have possibly been through physical abuse, sexual exploitation and other traumatic experiences; they will need locally trained therapists and counselors that will engage them in intensive recovery services.
As survivors the girls and their families should receive financial compensation, medical rehabilitation, stable housing, in-home supportive care, comprehensive educational plans and career development.
As we work towards the release of many of the detainees in exchange for the girls in particular, a culturally and non-Euro-American model of therapeutic intervention and long term intensive debriefing must be carried out on the detainees being released. The detainees will benefit from culturally laced post prison-based rehabilitation programs.
It will be to the nation's advantage that released suspected Boko Haram detainees get economic, commercial and emotional assistance, and many of these detainees upon release should be given access to basic needs: food, water, clothing, residence, transportation and healthcare as well as legal aid.
The office of the national security will need to carve out non costly human and financial resources toward helping them with essential needs like monitored residences, school placements, work trainings, and launching of small-business programs for many of them.
In some areas, the once deemed very dangerous if released should be in transitional, security and rehabilitative programs as in half ways houses or closely monitored homes.
President Buhari and his office of national security and other related agencies should do more than the Jonathan administration in terms of preserving Nigeria's National Security.
The greatest long-term threat to our national security is that if we do not put these suggestions indicated here into practice, there could be further risk to our National Security, and Nigeria's image in the world would further tatter.
The Buhari administration should realize that they are in the world's spotlight, and that the citizens of the world will continue to keep abreast with the atrocities of the Boko Haram militancy. The world will also continue to pay attention to the efforts of the administration to return the captured young women to their families.
In order, to prevent this 'slur' from expanding we must attack its root; the administration must address the concerns of our disgruntled and misguided youth. Unfortunately, for many of these young men the lure of the Boko Haram militancy offered them the only structure, and familiarity they have known. Their concerns should be aggressively addressed as we go about in preserving the National security of our beloved Nigeria.
Dr. Oshodi is a Florida-based Forensic/Clinical Psychologist, a specialist in Prison/Police/National Security matters and a former Secretary-General of the Nigeria Psychological Association. [email protected] , drjohneoshodi.com
Disclaimer:

"The views/contents expressed in this article are the sole responsibility of

John Egbeazien Oshodi, Ph.D.

and do not necessarily reflect those of The Nigerian Voice. The Nigerian Voice will not be responsible or liable for any inaccurate or incorrect statements contained in this article."
Articles by John Egbeazien Oshodi, Ph.D.