ICPC arraigns 5 directors in Niger Delta Ministry over N655million theft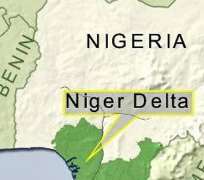 The Independent Corrupt Practices and Other Related Offences Commission, ICPC, has charged five directors in the Ministry of Niger Delta Affairs to court for allegedly stealing N655 million and $100,000.
The officials were arraigned before an Abuja Federal High Court, Maitama, presided over by Justice Baba Yusuf.
Those charged include a former Director of Finance, Yusuf Agabi, Deputy Director of Finance, Akpore Okeroghene and Director of Finance, Ayinla Abibu.
Others are Deputy Director of Accounts, Idowu Adewale and another Deputy Director, Accounts, Ntu Ngozi.
The five senior officials are accused by the ICPC of stealing N655 million and $100,00 from the ministry's account, between December 2013 and December 2014.
The commission, through its counsel, Paul Bassi, filed a 22-count charge against Mr. Agabi, who is alleged to have defrauded the government of N458 million.
The second accused person, Mr. Akpore, was arraigned on a 5-count charge of fraudulently obtaining N33 million, while Mr. Ayinla is docked on a 10-count charge of fraud totalling N147.5 million.
The fourth and fifth accused persons, Mr. Adewale and Mrs. Ntu, were arraigned on allegations of fraudulently obtaining the sums of $100, 000 and N19 million, respectively from the ministry's account.
All offences contravene Section 13 of the Corrupt Practices and Other Related Offences Act 2000, and punishable under Section 68 of the same Act.
While the accused persons pleaded not guilty to the charges, the court granted them bail in the sum of N10 million each and on the condition that they produce sureties who are not less than Deputy Directors in the Federal Civil Service and resident in Abuja.
They were ordered to submit their international passports to the court registrar as part of the bail conditions.
The case was adjourned to October 7 for continuation of trial.