APC USA International Secretariat: Hajia Amina Zakari, National Assembly And Sen. John Kerry Can Kick Start Diaspora Nigerians Voting In 2019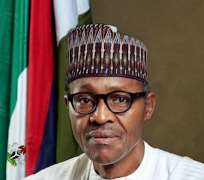 It must have escaped our thought, not to have joined others in congratulating you when you were newly appointed. However, our local organizing committee in Nigeria delivered the letter. Appreciative of you, your recent statement inspired this article "Election laws are not static, they are dynamic. You have to keep on improving on them especially when something comes up, like the issue of Diaspora voting, the issue of electronic voting." Well said Hajia Amina Zakari and looking up to it.
APC USA International Secretariat wishes to commend all your efforts of assumption of office, we are proud of you, following President Muhammadu Buhari's footstep. Your achievements so far, shows you will be able to fit into Professor Ahmadu Jega's shoes. That is to say APC USA International Secretariat is in support of global gender equality. This administration in renowned for gender equality, we are anxious to see your upliftment to INEC Chairman in 180 days.
It may interest Independent National Electoral Commission (INEC), Presidency, Executives and National Assembly: Diaspora Nigerians are offering to draft "Voting Right Bill", follow-up and foot the bill. Knowing fully well, nothing good comes easy and collectively, we can pull this through.
In United States, Diaspora Nigerians are aware of smaller nations in America have been voting for many years, this is cherishing! As such, we can borrow from there templates, revert to the US Department of State for inputs (reason being that America is the most successful and uninterrupted democratic nation in the world), complete the bill; after what sponsor the presentation.
From the foregoing, Diaspora Nigerians are anxiously waiting to see this process expedited. It is gathered Diaspora Nigerians hate to be used anymore in mass mobilization, political campaigns and in reaching out to stakeholders and international communities.
Appointments of a few Diaspora Nigerians into offices are not good enough, to secure voting in 2019 expected to affect millions of Diaspora Nigerians globally. Nevertheless, all Diaspora Nigerians should take note of fortunate Diaspora Nigerians appointed to this administration and task them to support voting by 2019.
Notwithstanding, Diaspora must be aware of its role in this exercise, necessarily to hold the bull by its horns, collectively commence lobbying at all levels of government, nothing less. Additionally, to keep this request afresh; organize meetings, put out press releases, use social media, communication with national assembly, INEC, Presidency, influential and opinion leaders frequently. It's a combine concerted effort and approach!
Hence, this is mind bugging and needing urgent attention too. How can Diaspora Nigerians who contributed to bringing this administration into power be compensated to vote by 2019. Yes, this is possible with the advent of Bank Verification Number (BVN) and Successful Card Reader in Nigeria. Moreover, we live in a high-tech country and are able to get more efficient and effective systems to vote, not limited to resources and support from Sen John Kerry, Secretary of State and Nigerian Embassy.
It is widely accepted, there is no harm asking for help as needed! With the building up of Nigerian image globally, you can feel the good love United State Government towards President Buhari's administration is overwhelmingly encouraging. Therefore, asking for US support to vote by 2019 is negligible, that is if Nigeria Government is not buying into our right to vote; setting up timeframe and action plan. Otherwise, Diaspora Nigerians will resort to stakeholder's assistance and to pressure Nigerian Government to vote by 2019. APC USA International Secretariat is not shy to ask stakeholders for help.
As we love Nigeria, enthusiastically we want to be part of progressive-instantaneous growth-recognized for good governance, a system where we can freely plug in our various expertise, ascribing patriotism. Notably, opportunity to vote by 2019 will also increase the influx of businesses and money transfer, while brain drain and immigration will be on the decline.
To ask to vote by 2019 is an additional way, to show how much we love our country, Nigerian Government should reciprocate same; for it is widely said, one good turn deserves another - in the military - Esprit de corps. Remember, in 45 months (campaign time) we will be needing each other again. Therefore, demand timeframe, including structures of voting by 2019. Caution! We are not only asking for the right but be able to vote by 2019. Better now than never, remarkably, Justice delayed is Justice Denied!
President Buhari administration would not like to be seen as Sen. David Mark who addressed Nigerians in New York a couple of years ago, that Nigerians are not ready to vote; unknown to him he was not born in National Assembly but taught how to run National Assembly. Diaspora Nigerians are not in association with their likes and anyone that is not in support of our Voting in 2019. However, we demand an apology for Sen. David Mark's statement, for disrupting Diaspora Nigerians bill of right.
Signed
Francis John
APC USA International Secretariat
[email protected]
+1.816.359.8527