AKINGBOLA: EFCC Move To Take Over Inspiration Radio 92.3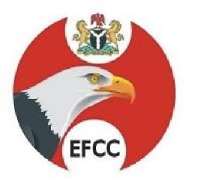 Lagos Jan 7, (THEWILL) – The Economic and Financial Crimes Commission (EFCC) will on Thursday take over Inspiration Radio 92.3 FM, a radio station belonging to sacked former managing director of Intercontinental Bank Plc, Mr. Erastus Akingbola.
The commission will also take over the Amazing Grace Plaza property where the radio is located on Ligali Ayorinde, Victoria Island, Lagos.
THEWILL investigation revealed that Mr. Erastus Akingbola is Chairman of the radio, while his wife is Mrs. Anthonia Tolulope Akingbola is Vice Chairman.
On Wednesday the commission sealed off another property belonging to the fugitive former managing director at No. 2 Bedwell Road, Ikoyi, Lagos. On Monday it sealed off Mr. Akingbola Ikoyi residence located at No. 12, Ruxton Road, Ikoyi, Lagos.
On December 31, 2009, the commission acquired a court order freezing all assets belonging to Mr. Akingbola. The assets are:
1. 2, Bedwell Road, Ikoyi, Lagos
2. Amazing Grace Plaza, 2-4E, Ligali Ayorinde Street, Victoria Island
3. A property on Milverton Road, Ikoyi, Lagos
4. 26, Chester Terrace, London, NW1 4ND
5. 8, Cannaught Street, London W2 2AH and
6. 65, Grove End Road, London, NW8 9NH
7. 12, Ruxton Road, Ikoyo, Lagos.
Other assets include: units in Regal Towers, Dubai, Properties in Accra, shares held in listed companies in Nigeria including, but not limited to, Intercontinental Bank Plc, Access Bank, shares held in other companies in Nigeria including, but not limited to Tropics Securities Limited, Tropics Property Limited, Tropics Holdings Limited, Summit Finance Company Limited, Tropics Finance & Investments Company Limited, Yankuri Nigeria Limited, Regal Investment Nigeria Limited and Bankinson Nigeria Limited.
Erastus Akingbola is alleged to have laundered about N346 billion naira belonging to the bank. He bailed after the central bank removed him as managing director.
|
Article source