IFC Partners FITC To Boost Investment Opportunities In Nigeria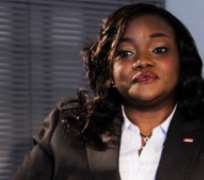 International Finance Corporation (IFC), a member of the World Bank Group, and Nigeria's leading financial training organisation, FITC, today announced the signing of a three-year cooperation agreement to advance corporate governance training and practices among West African businesses.
The aim is to make businesses more attractive to investors, improve employment opportunities, and contribute to economic growth within the region. The initial focus countries are Cote d'Ivoire, Ghana, Nigeria, Senegal and Sierra Leone.
IFC and FITC's partnership will build and develop local institutional capacity to promote good corporate governance practices; assist companies to implement practices that will improve their performance; assist in developing the framework that supports good practices; and raise
appropriate public awareness of best practices, through cooperation with local institutions.
Dr. Lucy Surhyel Newman, Managing Director and Chief Executive Officer of FITC said "FITC has over the years provided corporate governance training and capacity building initiatives among businesses that have helped to improve their attractiveness and performance. This agreement with IFC, our
long term partner, will help us further grow our reach in delivering corporate governance training, capacity building and implementation support services to businesses across West Africa and thus, help develop the region."
Eme Essien Lore, IFC Country Manager for Nigeria said, "IFC is determined to boost the adoption of good corporate governance practices among businesses because they help companies operate more efficiently, improve access to capital, and contribute to development. Building on our partnership with FITC, we hope to expand the opportunity to improve corporate governance practices among businesses across West Africa and help boost business results and investment attractiveness for African companies. IFC's Africa Corporate Governance Program offers advice to improve corporate governance practices across Africa. The AfCGP is funded by SECO, Switzerland, and IFC is the implementing partner for the programme.