Top-flight speakers confirmed for Innovation Dinner Nigeria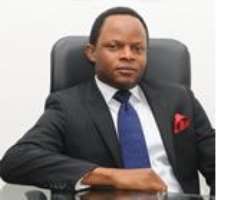 Senior technology executives will convene at the Wheatbaker Hotel in Lagos, Nigeria for the next Innovation Dinner, which will be held on the 16th of September 2015 – with the theme Transform to Better Perform: Information Technology's role in driving competitive advantage, customer value and business growth in an uncertain economic environment.
Dimension Data is the lead sponsor of the next edition of the IT News Africa Innovation Dinner Series in Nigeria, in partnership with VCE .
Confirmed Speakers:
Stephen Green, Executive: Next Generation Data Centres, Dimension Data
Stephen leads a core line of business that is an important part of the technology profile we offer clients. The power and capability of data centres form a key part of our technology strategy, and the technology-driven world we see taking shape in the business world of the future. Stephen joined Dimension Data in 2011 as General Manager for Data Centre Solutions. He made a great success of this leadership role, being awarded the Collaboration Award in 2012 for his work with our sister company Internet Solutions around collaborating on Cloud solutions.
Yusuf Z. Kazaure, Managing Director/Chief Executive, Galaxy Backbone Ltd.
Yusuf Kazaure is a seasoned professional with over 25 years cumulative working experience spanning Construction, Banking, Government and Information Technology.
He is passionate about deepening the role of ICTs for effective governance and national development. One of the pioneer staff of Galaxy Backbone, he has at various times headed the Business Operations, Education, Development and States functions – which focused essentially on ICT4D Initiatives – and Customer Operations and Services departments of the company. He is currently the Executive Director in charge of Corporate Services.
In the years he has been with Galaxy, the company has laid the foundation for e-Government by creating an enabling platform that currently connects over 700 Government Ministries, Departments and Agencies (MDAs) in over 4,000 locations across the country.
Tom O' Reilly, CTO, VCE
Tom O'Reilly is the CTO for Africa and the Middle East at VCE, the Virtualised Computing Environment Company, based in Dubai, UAE. Tom is responsible for the technology strategy of VCE in Africa and the Middle East, working with counterparts globally, to ensure that the benefits of Converged Infrastructure solutions are broadly understood by both customers and VCE business partners alike. As a broad theme, Tom shows how onverged Infrastructure drives greater efficiencies in the Data Centre, and demonstrates how organisations are able to move to business models that derive huge value from Big Data and analytics, delivering a better business outcome more accurately and more quickly.
Bola Adisa, Country Managing Director, IDC West Africa
With over 15 years of professional experience in the ICT sector, Bola had at various times in his career function as field/network engineer, sales support specialist (Pre-sales), business requirement analyst, business development manager, and business
solutions manager with key IT companies both indigenous and multi-nationals in Nigeria.
Bola is currently the Country Regional Manager for IDC West Africa, where he lead the entire business operations
and manage the resources to grow the West African Region business of International Data Corporation (IDC).
Event theme and information:
A recent World Bank report warns that Nigeria will face a series of tough challenges in 2015 and 2016. These challenges include the looming prospect of higher borrowing costs as the West African country adapts to a new era of low prices for oil and other key commodities. This is according to the World Bank Group's latest Global Economic Prospects (GEP) report released recently.
Low oil prices have considerably reduced growth in commodity-exporting countries (Angola, Nigeria), and also slowed activity in non-oil sectors.
In responding to this challenging business environment, senior management is increasingly looking to IT to provide innovation and transformation, reduce costs and improve business efficiency.
These challenges will require a new vision and operating model for IT infrastructure and service delivery—one that is far more responsive, adaptive, scalable and efficient than yesterday's version.
This Innovation Dinner will address the many challenges faced by today's IT leaders in Nigeria, and provide a roadmap towards delivering sustainable business.
Details of the event:
Date: 16 September 2015
Venue: The Wheatbaker, 4 Onitolo Road, Ikoyi, Lagos, Nigeria
Time: 17:00
About Dimension Data:
Founded in 1983, Dimension Data plc is an ICT services and solutions provider that uses its technology expertise, global service delivery capability, and entrepreneurial spirit to accelerate the business ambitions of its clients. Dimension Data is a member of the NTT Group. www.dimensiondata.com
About VCE:
VCE, an EMC Federation Company, is the world market leader in converged infrastructure and converged solutions. VCE accelerates the adoption of converged infrastructure and cloud-based computing models that reduce IT costs while improving time to market. VCE delivers the industry's only fully integrated and virtualized cloud infrastructure systems, allowing customers to focus on business innovation instead of integrating, validating, and managing IT infrastructure. VCE solutions are available through an extensive partner network.
About the Innovation Dinner Series:
The Innovation Dinner series is a premier gathering for IT Executives across all industries in Africa. Designed for Africa's IT professionals, entrepreneurs and senior business people, the event provides a great opportunity for networking, acquiring information and strategic planning.
At the next Innovation Dinner, ICT business leaders will meet to create new relationships and promote their organisation's.
Corporations that associate themselves with the Innovation Dinner series experience multi-faceted benefits that directly impact their bottom line by allowing them to bond closely with key customer groups that conventional marketing channels cannot offer.
2015-09-10 174715
2015-09-10 174806
2015-09-10 174827
2015-09-10 174844