NIDO Russia's Chairman speaks on President Buhari's intention to reduce missions abroad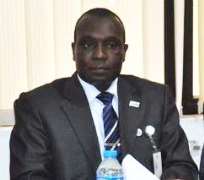 As the Chairman of the Russian chapter of Nigerians In Diaspora Organisation,( NIDO Russia ), I have to share my strong views and convictions on the ugly situation faced by our missions abroad and on the new foreign policies as suggested by President Buhari
The move by the Federal government to reduce the number of diplomatic missions abroad, though it is very unfortunate, but it is a necessary step that will enable the Nigerian government to reposition Nigeria's strategic interest.
Inasmuch as we would have loved to see more good friends around us, and as well, have more missions to tackle Nigeria's strategic interests abroad, it is also vital that our diplomatic missions bring moral and economic gains to the State and our citizens; besides promoting friendship and our rich cultural values.
Our foreign policies have deteriorated for over three decades and Nigeria's bilateral relationship have suffered severe degradation, while Nigerians citizens abroad suffer intimidations due to lack of policies that reflect the principles of bilateral cooperation and mutual beneficial relationship.
The Nigerian Embassy in Russia, which is a grade A mission, among others have been inadequately give attention, despite cries of many Nigerians in Russia and serving diplomats. Although we witnessed a little improvement with the installation of the E-passport machine some few months ago, but we are still lacking in areas of policy management on the part of the government on relevant policies, so we need proper implementation of mutual beneficial relationship, as stipulated in most of the international treaties on foreign relations.
The Federal government and ministries have always neglected a very important country like Russia with huge potentials, capable of assisting Nigeria in partnership, so as to achieve her millennium development goals and as well defend her strategic interest.
It is shocking that for almost three decades of my observations, a combined population of 350 million people cannot have a trade balance of one billion dollars annually. Our Moscow mission covers Russia, which is the largest country in the world, Kazakhstan, another rich and great country, as well as the Republic of Belarus, which also have huge industrial potentials.
I will personally emphasize that President Buhari concentrates his efforts by using the high skills of Nigerians in the Diaspora, to effectively run our missions, as he promised earlier. There are many Nigerians already living abroad and they know more about the culture and economic potentials of their host countries.
I have raised this issue in many occasions, the last being at Nigerian Investment Promotion Commission (NIPC) in Abuja, when the NIDO Worldwide leadership and stakeholders visited met with the agency in July this year. Also, my letter to the Senate Committee of foreign relations last year and my interview in Buziness Africa journal earlier this year also reflected this issue.
Using Diaspora professionals by the FG will not only save the cost of running our missions, reduce corruption and wasting of funds drastically, but as well generate more economic opportunities and gains to the Nigeria State and her citizens both within and outside the country. The new strategy, if properly managed, will also represent a rebirth of a new face to our diplomacy by portraying the best side of our culture
At this point in time, we must be pragmatic, determined and remain focus to the Federal government "Change" agenda, aiming to improve the living standard of our citizens and building a strong nation, capable of defending her interest.
This is a strong stand that President Buhari expressed in different occasions, while meeting with the Nigerians in the Diasporas at different occasions.
Rex Essenowo is a management economist, a business/ investment consultant, and currently the chairman of NIDO Russia,