The Significance Of The First 100 Days In Office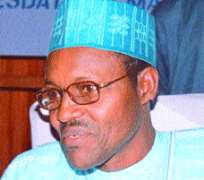 In efforts to excel in any endeavor people generate ideas that become innovation, historic milestones and corporate practices like the first three months of a government in office. Put differently it is asking what an executive can do; or rather how fast can solutions to contemporary problems that endeared them to the electorate be reasliseable.
When the Ameriacan president credited with this idea, Franklin Delano Roosevelt took office, it was during global economic recession of the1930s. It was recorded that in his first 100 days in office 15 executive bills including the 'New Deal' legislation have been passed into law, leading to economic recovery.
President Obama's regime was almost sharing similarities of the 1930s when you consider that as at January 2009 the world conglomerates, corporations and industry giants had gone flat. There is no doubt that the enactment of American Recovery Reinvestment Act was the tonic needed for corporate America to get bailout that stopped retrenchment and ignited the economy. It was during this period that America's foreign relations improved tremendously; including Nigeria that raised unclaimed fund during his campaign.
In the case of President Muhammed Buhari (PMB) he does not paint a picture of a president who believes in or want to be judged by the first hundred days in office. But as a soldier he is deemed to know the significance of this. Like the chameleon that does not change its gait even when surrounded by an inferno PMB's first 100 days were all for preparation that did not produce a cabinet of 37 ministers! It is probably unfair to assess the government's progress by the parameter set in a different premise, of its achievements in just 100 days. On planning, Peter Drucker a management expert said: "Long-range planning does not deal with the future decisions, but with the future of present decisions." To be fair his assessment would have been acceptable if the government commenced simultaneously with appointment of ministers. After all the cumulative sum of these unappointed ministers would have added up to what has been achieved by PMB with
hispresent structure.
This deduction draws support from s.5(1) of the 1999 Constitution that vests executive powers of the Federation on the president and such powers are exercise able through his vice-president, ministers and aides. Since he was not in hurry to be assessed by the first 100 days, he probably elected to apply Peter Drucker's injunction that effective leaders check their performance and choose first those decisions that would achieve desired results.
Until about a year, President Nicolas Sarkozy of France was unable to implement his cardinal campaign promises of constitutional reforms when critics expected that earlier.
Some critics felt that he should not have been too careful on who to appoint since his power and prerogative to appoint and remove derives from the constitution. Of course one of the exceptions experienced by the erstwhile president was perhaps the imbroglio that led to the exit of Sanusi Lamido Sanusi as governor of Central Bank of Nigeria (CBN) because the approval of the appointment came from the senate. However, he exercised the power to suspend which amounted to removal and the Federation paid dearly for it.
In specific terms my view on his inauguration speech was sparkling with elixirs especially on political solutions underway, security and war on corruption. Like former British prime minister, during World war II Winston Churuchill's speech, PMB raised hope and great expectations.His diplomatic shuttles may have improved Nigeria image and relations.
However, on domestic front his appointments, whether there is distinction between his powers to appoint personal aides and ministers left many feeling disappointed. S.43 of the 1999 constitution is a provision that assuages complaints of marginalization and imbalance in appointments. It is unlikely that PMB would be able to remedy the political damage done to APC since they say first impression matters.
Iyke Ozemena
IKECHUKWU O. ODOEMELAM & CO
Disclaimer:

"The views/contents expressed in this article are the sole responsibility of

Iyke Ozemena

and do not necessarily reflect those of The Nigerian Voice. The Nigerian Voice will not be responsible or liable for any inaccurate or incorrect statements contained in this article."