Delta APC Berates Gov. Okowa Over Assets Declaration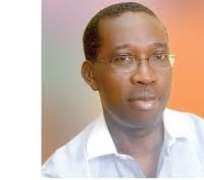 Nigerians, particularly the good people of Delta State were in rude shock after reading the news reports that Governor of Delta State, Dr Ifeanyi Arthur Okowa will not be declaring his assets in line with the crusade against official corruption sweeping across Nigeria.
Deltans were particularly perplexed by the sudden U-turn made by the governor who earlier declared that his administration will fight corruption to a standstill and promptly issued official warning to public servants to adhere strictly to prudent management of funds while zero tolerance war against corruption will be implemented to the last letter.
In swift reaction to the governor's refusal to make his assets public, the All Progressives Congress (APC) in Delta State accused the Peoples Democratic Party (PDP) and Governor Okowa of showing early strong signs of further looting of the state treasury.
A statement byDirector of Media & Political Communication, Dr Fred Latimore Oghenesivbe said the "Zero Tolerance" anti corruption crusade of the PDP led caretaker administration is laughable so much so that the promoter of the policy (Okowa) decided to opt out of the anti-corruption war for not showing leadership by example to declare his assets and thereby killing the campaign prematurely.
He posited that even though Okowa have less than 45 days to vacate Delta State Government House as per the legal tussle at the tribunal which is likely to result to a re-run election, it is extremely very important for him to declare his assets and for the fact that he has been pretending to be a "saint" sent by God to fight corruption in the state.
The Delta APC alleged that Deltans are very angry that the governor refused to declare his assets and are now saying that it is very clear that Okowa is playing out a script and in the process will cart away the common wealth of the people of the state like his predecessors and to use a fraction of same to fund his re-run election likely to hold after the legal tussle at the tribunal.
Oghenesivbe further asserted that it is obvious that the massive wealth of governor Okowa as well as his mega properties spread across the country and overseas would expose his large appetite for corruption which he has been exploring since 1999 when he was initiated into the funds looting hall of fame in the state.
The chief publicist further disclosed that it is a truism that transparency and sincere war against official corruption in government starts with declaration of assets which is why President Muhammadu Buhari and Vice President Yemi Osinbajo promptly and within 100 days in office made public their personal assets.
Delta APC has been vindicated by the blunt refusal of Okowa to declare his assets. We challenge the caretaker governor to declare his assets to demonstrate that he is indeed in full support of the war against official corruption in the state, the statement added.