Seyi Shay In The Studio With Tinie Tempah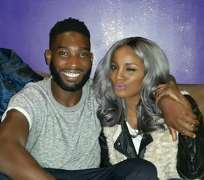 Seyi Shay posted a photo of herself with British-Nigerian rapper Tinie Tempah on instagram last night and captioned it "studio rats @tiniegram this is THE realest guy I've met in a long time AND he is Nigerian #grrenwich #london #SeyiorshayThealbum Happy to have met u!!! #pioneeringtinz cc @twintings".
Seyi Shay also makes mention of #SeyiorShayThealbum, it seems Seyi Shay is already concluding plans for her first ever album and we might already have an idea of possible international collaborations i guess...