The Release Of Rivers State Security Helicopters Is A Welcomed Development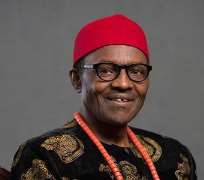 We heartily commend President Muhammadu Buhari for facilitating the release and entry of two armoured surveillance helicopters that were prohibited by former President Goodluck Jonathan from coming into Nigeria. We understand that these high level security aircrafts were purchased by the administration of former Governor Chibuike Rotimi Amaechi, for surveillance along water ways and protection of oil pipelines and other facilities.
However, it is impossible to conceal the fact that our hearts are filled with mixed feelings. We remember vividly that there was no justification for former President Jonathan to have stopped the entry of these aircrafts that would have highly aided the Nigerian Security Agencies in the fight against illegal oil bunkering, pipeline vandalisation, terrorism, kidnapping, and piracy.
We cannot but frown at former President Jonathan for playing politics with a matter as sensitive as this. We are also not impressed that the likes of Governor Nyesom Wike, Kenneth Kobani and others that worked closely with the former President could not convince him of the need to shun political parochialism and look unto the bigger picture.
In view of the foregoing, we advise Governor Wike to judiciously, adequately and appropriately deploy these security aircrafts for the purpose for which they were originally purchased by Rt. Hon. Chibuike Rotimi Amaechi. We say this because of the far-reaching socio-economic benefits the right deployment of these aircrafts would bring to Rivers State and by extension the entire Nation.
We also use this medium to welcome the new Rivers State Commissioner of Police, Musa Kimo, as he resumes duty in Port Harcourt. We are happy that the new CP has declared a state of persona non grata on criminals currently operating in Rivers State. We are confident that because the new CP is said to be a professional and an apolitical Police officer, we are sure of a more secured Rivers State.
In the same vein, we wish to formally notify the new CP that over ninety seven Rivers Sons, daughters and children were brutally murdered in cold blood during the just concluded Presidential, Governorship, and National and State Assembly elections in Rivers State. It will also interest the CP to know that up till now, though zillions of petitions have been submitted by families of victims to the Inspector General of Police and the Rivers State Police Command, no single investigation, arrest, or prosecution has been carried out in relation to the mindless killings of innocent citizens. A clear case is the brutal assassination of Chief Adube along with his children in Ogba - Egbema - Ndoni Local Government Area, by suspected political thugs. We are reliably informed that his widow still weeps till date.
Finally, we wish the new CP a wonderful working experience in Rivers State.
Solomon Okocha
For: The Patriots Alliance
[email protected]‎