Asset Declaration: One Minus, Too Many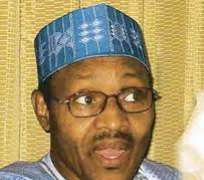 "Whoever is careless with the truth in small matters cannot be trusted with important matters". Albert Einstein.
The press released by Garba Sheu on 3rd September, 2015 that stated asset declaration of both President and his Vice was another political fraud that eroded the acclaimed integrity of President Buhari. Just to remind you all that the same Garba Sheu has earlier made two different statements on this issue;
1st: ...President and Vice President have fulfilled one of their electoral promises by publicly declared their assets... Then Nigerians schooled him that CCB is the different from public.
2nd: ...details will be made known to the public after verification by CCB.
We want answer from Garba Sheu why he released it without verification. While from Femi Adesina it is not a campaign promise by Buhari but APC. So who is fooling who.
Here are parts of the requirements for declaration of assets by public office holders according to Code of Conduct Bureau:
» This form is a schedule of the Constitution of the Federal Republic of Nigeria (1999) and it is mandatory for all Public Officers whether elected, appointed, recruited, contracted etc, by whatever name called to collect and sign for the form from the Code of Conduct Bureau Office nearest to their work station in any of the 36 states of the Federation and F.C.T. or the Code of Conduct Bureau Headquarters at the Federal Secretariat Complex, Shehu Shagari Way, Maitama District, Abuja.
» The responsibility to collect, fill and return the form rests solely with the declarant; therefore, submission of completed forms by the declarant through his/her respective Head of Department does not in any way exonerate declarant from responsibility or liability.
» Every declarant is required by Law to declare his/her assets/liability including that of his spouse(s) who is not a Public Officer and children under 18 years age, honestly, sincerely and submit same to the Bureau within 30 days of the receipt of the forms.
» You are to declare ONLY those Assets/Liabilities you ACTUALLY own at the material time of filling the form. DO NOT declare any Assets/Liabilities you are anticipating to have before actual acquisition.
» When filling the form, you are required to provide detailed information including but not limited to the number, types, address, value of properties so declared and the date of acquisition as well as income derivable from the properties where appropriate.
» Failure to declare your assets as required under the provisions of paragraph 11 of the 5th Schedule of the Federal Constitution shall attract on conviction any or all of the following; (a) Removal from office, (b) Disqualification from holding any Public office, (c) forfeiture to the state any property acquired in abuse of office or dishonesty.
Therefore, we want Nigerians to justify this action from Presidency by comparing Late President Musa Yar'Adua case with the current one.
Asset declaration made by the late Yar'Adua, according to a June 29, 2007 report in The Guardian:
President Umaru Musa Yar'Adua yesterday made public "photocopies of his duly and honestly completed assets declaration form."
According to Mr. Segun Adeniyi, Yar'Adua has a total assets value of N856, 452,892. These include a total of N19 million owned by the First Lady, Turai.
His total liabilities being outstanding loans secured with the Unity Bank Plc, Imani Estate branch, Maitama,Abuja, is put at N88,793,269.77
A breakdown of the assets declaration shows that Yar'Adua has a total of N43,702,892.43 as cash at bank, being remuneration, savings, campaign and post-campaign contributions lodged with the Bank PHB. Details show that while a total of N26,602,681.00 stands as credit at the Bank PHB, Nagogo Road , Katsina State branch; N12,000,264.21 is in the Apapa, Lagos State branch of the same bank.
Also, a total of N4,999,947.22 is at the head office of the bank in Kaduna. The President declared N7.5 million as cash in hand. This was derived from savings, campaign and post-campaign contributions. The President declared a total of N88,793,269.77 as his liabilities, being cash in Nigerian banks as loans and debit at the Imani Estate, Maitama, Abuja branch of Unity Bank Plc (formerly Intercity Bank).
These are in two accounts of N26,817,362.19 and another N61,975,907.58. Yar'Adua also declared a total assets value of N577,000,000 under buildings, vacant and undeveloped plots sections. This includes the Yar'Adua family compound at Yar'Adua Quarters in Katsina State , valued at N105,000,000. This was acquired through inheritance in November 1997.
There is also a multi-storey building at A8 Wuse 2, Abuja with total value of N212,000,000. The land was granted by the Federal Government to him in 1988. Again, there is a duplex at Malali, Kaduna State with a value of N120,000,000. According to the President, the building, originally a three-bedroom bungalow, was a gift from his late elder brother, Major-General Shehu Musa Yar'Adua.
There is another seven-bedroom duplex at 2, Lema Jubril Close valued at N90,000,000 that was built from savings in 1987. The President also declared that he has a vacant plot at Asokoro New Layout in Abuja valued at N50,000,000. This was granted by the Federal Government to him in 1998. He also declared two farms worth N25,000,000 in Katsina State . They include the one at Ruwan Godiya in Faskari Local Council of Katsina State valued at N10,000,000. This was acquired in 1982.
Another farmland and orchad is also located at Ajiwa, Batagarawa Local Council in Katsina State and is worth N15,000,000. It was acquired in 1993.
Under shares, debentures and other securities in and outside Nigeria, President Yar'Adua declared that he has 2,000,000 units of shares of Habib Bank acquired in 1998 which is in the process of being converted to Bank PHB; 100,000 units of shares of Intercity Bank Plc also in the process of conversion to Unity Bank Plc and another 100,000 units of shares of Muradi Hotels Limited.
While disclosing that he has vehicles worth N181,250,000, the President stated that he has 29 new cars worth N174,700,000 in both Katsina and Abuja that he described as campaign vehicles, adding that he owns a Honda Accord car worth N350,000 and a Mercedes Benz worth another N6,500,000.
The President, who went a step further to declare the assets of his wife and First Lady, Hajiya Turai, stated that she has a total asset of N19,000,000 made up of three local houses worth N1,5000,000 acquired in 1998; one twin bungalow valued at N15,000,000 located in Kofar Kaura Layout in Katsina State acquired in 2002 and three vacant plots in Katsina acquired in 2003 worth N2,500,000. He also disclosed that household furniture in Katsina that he acquired when he was a director of Habib Bank is worth N3,000,000.
Here is the press release by Garba Shehu, declaring President Buhari and Vice President Osinbajo's assets:
"Documents submitted by President Muhammadu Buhari to the Code of Conduct Bureau (CCB), show that the retired General has indeed been living an austere and Spartan lifestyle, contrary to what many might expect of a former Head of State of Nigeria and one who has held a number of top government positions, such as governor, Minister of petroleum and the head of the Petroleum Development Trust Fund (PTDF).
"The documents submitted to the CCB, which officials say are still being vetted and will soon be made public, show that prior to being sworn in on May 29, President Buhari had less than N30 million to his name. He also had only one bank account, with the Union Bank. President Buhari had no foreign account, no factory and no enterprises.
"He also had no registered company and no oil wells.
"The Vice President, Professor Yemi Osinbajo (SAN) who had been a successful lawyer before his foray into politics declared a bank balance of about N94 million and 900,000 United States Dollars in his bank accounts.
"President Buhari declared however that he had shares in Berger Paints, Union Bank and Skye Bank.
"This is entirely unlike what one might expect from a former head of state of a country like Nigeria.
"The documents also revealed that President Buhari had a total of five homes, and two mud houses in Daura. He had two homes in Kaduna, one each in Kano, Daura and in Abuja. One of the mud houses in Daura was inherited from his late older sister, another from his late father. He borrowed money from the old Barclays Bank to build two of his homes.
"President Buhari also has two undeveloped plots of land, one in Kano and the other in Port Harcourt. He is still trying to trace the location of the Port Harcourt land.
"In addition to the homes in Daura, he has farms, an orchard and a ranch. The total number of his holdings in the farm include 270 heads of cattle, 25 sheep, five horses, a variety of birds and a number of economic trees.
"The documents also showed that the retired General uses a number of cars, two of which he bought from his savings and the others supplied to him by the federal government in his capacity as former Head of State. The rest were donated to him by well-wishers after his jeep was damaged in a Boko Haram bomb attack on his convoy in July 2014.
"As revealed by the same forms, highlights of the Vice-President, Professor Yemi Osinbajo's asset declaration include his 4-bedroom residence at Victoria Garden City, Lagos and a 3-bedroom flat at 2 Mosley Road, Ikoyi. The Vice President also has a 2-bedroom flat at the popular Redemption Camp along Lagos-Ibadan Expressway and a 2-bedroom mortgaged property in Bedford, England. Aside from these, the Vice President has no other landed properties on the form.
"Apart from his law firm, known as SimmonsCooper, the Vice-President also declared shareholding in six private companies based in Lagos, including Octogenerium Ltd., Windsor Grant Ltd., Tarapolsa, Vistorion Ltd., Aviva Ltd. and MTN Nigeria.
"According to details shown on the form, the Vice-President has about ninety four million naira, nine hundred thousand US dollars and nineteen thousand pounds in Nigerian Banks with the foreign currencies kept in local domiciliary accounts. His personal vehicles are one Infinity 4-Wheel Drive SUV, one Mercedes Benz and a Prado Jeep.
"As soon as the CCB is through with the process, the documents will be released to the Nigerian public and people can see for themselves."
Let us ask them what else do people want when their claims did not follow CCB requirements earlier stated above. There was no actual amount in bank, no shares values, no details addresses for property, ranch and orchard have no value, cars have no count, no liabilities and wives assets remained unknown.
Our concern is if this kind of pedestal worth standing on to truly fight corruption as nobody put gun on their heads before making this promise.
Thank you
"In the school of integrity and honesty, the principle of half bread is better than none does not hold water"
Ifedayo Obi
Good Governance Advocates