NSCDC CAUTIONS VANDALS, ALERTS THEM TO RELOCATE: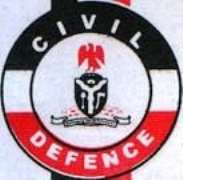 The Nigeria Security and Civil Defence Corps have again warned vandals' of critical Infrastructure and National Assets to desist in their own interest from such notorious activities or relocate outside the country.
The Commandant General of the Corps Abdullahi Gana Muhammadu in a statement made available to The Nigerian Voice by the CD PRO, DCC Emmanuel Okeh after an interactive session with the Officers of the NSCDC Special Anti-Vandals Squad, Special Force and SWAT at the Corps Headquarters, Abuja, described the activities of the vandals as 'unwholesome and criminal'.
He pointed out that illegal oil bunkering, destruction of oil pipelines, water pipelines, water infrastructure, gas pipelines, power facilities, telecommunication installations and other relevant public infrastructure and facilities are all acts of sabotage.
The helmsman therefore charged the personnel to live up to expectation at all times, especially in the fight against vandals of government properties nationwide to ensure that their activities are reduced to the barest minimum.
Muhammadu however commended the Corps drive in improving Private Guard Companies by weeding out quacks and sealing off premises of defaulters, imploring the Corps personnel to increase their commitment towards stamping out vandals in the country.
The Chief Executive Officer reminded the Corps that the Federal Government holds the NSCDC in very high esteem, and expects nothing less than excellence in their collective duty, recalling government's support in area of logistics noting that increased support from government will only come on the basis of justifiable works.
He called for partnership with well- meaning Nigerians and relevant stakeholders to overcome the endemic menace of vandals, adding that the synergy created will continue until vandals and their dastardly acts are wiped out from the country.