Amaechi's Refusal To Appear Before Commission Of Enquiry, An Admission Of Guilt – PDP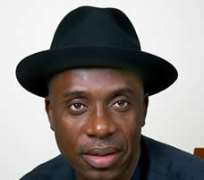 The Rivers State chapter of the Peoples Democratic Party, PDP, says former governor Chibuike Rotimi Amaechi's refusal to honour the invitation extended to him over allegations of monumental frauds and acts of illegality committed by him while in office is born out of fear and guilty conscience.
The State PDP chairman, Bro Felix Obuah made the observation in a statement signed by his Special Adviser on Media and Publicity, Jerry Needam.
According to the State Party boss, a clear conscience fears no accusation which obviously implies that if Amaechi is innocent of the charges leveled against him, he should be bold and man enough to appear before the justice Omereji Commission of Enquiry investigating his administration.
Bro Obuah recalled that when a similar Commission of Enquiry was set up by Amaechi in 2008, both former governors Peter Odili, Celestine Omehia and the former Minister of Transport, and Secretary to the Rivers State Government, Dr. Abiye Sekibo who were invited by the Commission willingly honoured and appeared before the panel to clear their names.
He wondered why Amaechi who paraded himself as an apostle, and product of rule of law would flagrantly flout the order of legally constituted authorities.
The State PDP chairman challenged Amaechi to submit himself before the Commission and respond to the charges of gross mismanagement of State resources and sale of State assets for personal gains if he has no skeleton in his cupboard.
"Notwithstanding, the Commission, we believe would stop at nothing to carry on with its mandate of unearthing all the hidden frauds and, or recover all the stolen property and resources of the State by all those involved, make recommendations including prosecuting all the culprits no matter their social standing in the interest of the State.
One good thing however, is that the whole world can now see that all the claims of transparency by Amaechi while his reign lasted was a mere hoax which ultimate objective was just to hoodwink unsuspecting Rivers people to loot their treasury which he actually did and has to pay back", Prince Obuah declared.
It would be recalled that Amaechi who sneaked into Port Harcourt over the weekend told newsmen that he would not honour the Commission's invitation after failing to stop the Commission from investing him through the court
Signed:
Jerry Needam
Special Adviser on Media and Publicity
To the Rivers PDP Chairman, Bro Felix Obuah
Monday, August 31, 2015