Rivers State Judicial Panel Of Inquiry: The Legal Issues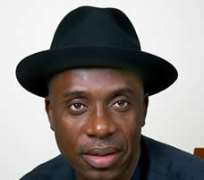 The media space (mainstream, print and electronic) has been besieged by lawyers and non-lawyers with divergent views over the setting up of a judicial panel of enquiry by Rivers State Government. While some have argued that it is legal, others have maintained that it is totally illegal and should be disregarded.
While I do not intend to join issues, but it is lawfully my duty as a lawyer to always lead the public aright as an officer of the law in a manner that even the the layman can understand.
The governors derive their powers from the Nigerian constitution or their respective states law. The Rivers State government in setting up an Inquiry Commission, derives its powers from the COMMISSION OF INQUIRY LAW cap 30, laws of Rivers State.
Therefore Rivers State Government in setting up an inquiry commission CANNOT exercise powers outside that law. And so, the inauguration of a "JUDICIAL COMMISSION OF INQUIRY" by Barrister Nyesom Wike, governor of Rivers State is clearly unconstitutional, unlawful and illegal.
I derive my authority on the strength of the following:
a) Section 6 (6) of the Nigerian Constitution.
b) The case of GARBA v. UNIVERSITY Of MAIDUGURI where the court held that "Judicial powers are not vested in private persons or administrative tribunals or other authorities."
c) The case of HART v. MILITARY GOVT OF RVS where the Supreme Court warned that "no labels such as judicial or quasi judicial are necessary, as they tend to confuse the understanding and duties of a commission of inquiry."
No wonder the legal draftsmen were very careful in the drafting of the Rivers State INQUIRY LAW.
While I totally agree with giving an account of stewardship as is normal in civilised climes when the need arises, it is also important to state that such commission must be properly constituted based on the empowering laws and without bias as anything short will negate its legality.
A few days ago, I heard the counsel to the commission, Zachaeus Adango Esq, say that the commission may be moved by the refusal of those invited to issue warrant of arrest. This to me suggests that the commission has assumed the duties of a judicial panel already.
Mi lord, Hon. Justice Omereji, with due respect, knows that the commission as presently constituted is not known to the Nigerian constitution or any legislation in Rivers State, and as such is ILLEGAL.
The only cure is to dissolve the panel and set up a new panel within the confines of the enabling laws, as failure to do so will portray BARRISTER Nyesom Wike as a lawless governor.
Disclaimer:

"The views/contents expressed in this article are the sole responsibility of

Chief Kalada Whyte

and do not necessarily reflect those of The Nigerian Voice. The Nigerian Voice will not be responsible or liable for any inaccurate or incorrect statements contained in this article."