The Strategic And Security Implications Of Nigeria's Military Onslaught On Boko Haram: Ghana In Perspective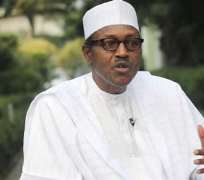 General Buhari (Rtd) recently overhauled his security top brass, as a step to reinvigorating the energy in the fight against Boko Haram. Despite the previous government's efforts, Boko Haram continued to wreak havoc on innocent lives. As a follow up to his manifesto promises, the president upped his game by declaring war against the insurgent group.
Top military officers, who were previously hesitant of being posted to the North-East, now have to acquiesce to such directives because of the "no nonsense" posture of the current president. I understand very top military officers who would have remained in office to issue orders, are personally deeply involved in the "boots on the ground" strategy. This is indeed commendable.
While the Nigerian military has stepped up its game against the insurgents with fire-power, intelligence making rounds is that, some members of the group are now fleeing to neighbouring countries as safe havens. Sambisa forest, the main hideout of the insurgents has come under intense military onslaught in the past few weeks, to the point where members of the group can hardly stand the fire-power of the military. They have therefore been forced to devise new strategies. They have now resorted to increasing their guerilla tactics by ambushing military convoys and patrol teams.
As the geography within Nigeria, Niger and Cameroon become extremely difficult for the members to operate, they would be automatically be looking out to geographically removed places like Togo, Ghana, Cote d' Ivoire and Mali to cool off and restrategise. When these areas become their havens, they are very likely to establish recruitment cells, and engage in activities that are likely to compromise the security and safety of the host countries.
Potential peace and security threats
Ghana is relatively peaceful, compared to events that are unfolding in other parts of the sub-region. However, this should not be taken for granted, since we are not completely immune from the threats and after-effects of insurgent activities in those parts of the sub-region. And, with Ghana already battling with the problem of Small Arms and Light Weapons (SALWs), the infiltration of the members of Boko Haram -fleeing from the onslaught of the Nigerian military-makes our case even more precarious. The nature of our porous borders and the lack of modern equipment needed to detect contrabands like weapons make our situation even more untenable. When these insurgents find their way into our country, some of them may tend to trade some of their weapons at a relatively cheaper rate, to nationals of their host nations. This is a threat to our security, since these guns may find their way in the hands of persons whose motives are largely "unpacific" in outlook.
Also, because these fleeing insurgents do not get the latitude to carry along their personal and other life-sustaining effects, they are very likely to engage in survival tactics such as robbery and other social vices that constitute threat to the citizens of the host nation. There are stories of rebels and insurgents who have crossed borders to visit mayhem on the nationals of those countries especially, in the Mano River Region of Liberia, Sierra Leone, Guinea and Ivory Coast. The modus operandi of insurgents is not any different from what these rebels perpetrate.
With pockets of chieftaincy and communal conflicts in our backyards, the entry of sophisticated small arms and light weapons would further compound the security situation in these areas. Government is already having tough times bringing closure to these violent conflicts. Huge sums of money are consistently being sunk into these areas, in the hope of providing security and keeping peace. Beyond the monetary burden on government is the wider humanitarian burden that these violent conflicts are exerting on the inhabitants of these areas.
Another area that needs mentioning is the rising spate of armed robbery in our peri-urban and urban centres. In the past days and weeks, several media houses have carried stories of how armed robbers are taunting residents of Ga South, Kasoa and its environs. We are yet to completely put these things in check, even though some steps are being taken. Our communities should also be willing to volunteer information about any suspicious happenings in their neighborhoods. We do not know the exact nationalities of the perpetrators of these heinous acts. I am not saying these robbers are likely not to be people from amongst us, but when we cannot vouch for the credibility of people who cross our borders then, we can automatically not be in the position to predict their actions while in the country. This and other fears are some of the reasons why we need to intensify our border security and surveillance, to make sure that insurgents who flee from the Nigerian military onslaught do not use our environs as their safe havens.
We cannot also discount the tendency of such groups to lure and brainwash our innocent youths into subscribing to their ideals. Already, information trickling in shows ISIS appears to have a recruiting cell in Ghana. Even though these news items are at their "developing" stages, national security apparatuses should not allow some of these things to slide without rigorous investigations. It would be worthwhile to deal with such events at their nascent stages, before they metamorphose into unmanageable proportions.
Countries; the world over, are increasingly becoming wary of the activities of terrorist organisations. We cannot be left out in the global effort to fighting such acts. It would be worth the pain, if Ghana and her sub-regional allies engage in serious intelligence sharing exercises, so that they can keep tabs on persons or groups who show any insurgent or terrorist inclinations. Ironically, the success of the Nigerian military onslaught may very likely mark the beginning of security threats in other areas-if holistic and coordinated strategies are not employed.
By: Inusah Mohammed Awall
Twitter: @Wagoooni
Disclaimer:

"The views/contents expressed in this article are the sole responsibility of

Inusah Mohammed Awall

and do not necessarily reflect those of The Nigerian Voice. The Nigerian Voice will not be responsible or liable for any inaccurate or incorrect statements contained in this article."