Why NCC cannot revoke license of service providers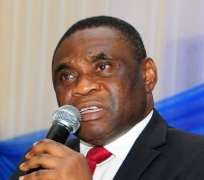 The Nigerian Communications Commission (NCC) has said while consumers and subscriber are entitled to take necessary actions if their service providers are undeserving them, revoking of license from them is not an option. The commission said a move like that will not just negatively affect the GSM users, but also other services such as banking.
Mr. Tony Ojobo, director of Public Affairs at the commission stated this in a live Radio programme on EKO89.7FM, while discussing telecom issues in the country.
He said, instead of revoking licenses from the service providers, the federal government should put better companies to manage power supply, which is the major challenge of telecom services in the country. "The cost of operating in Nigeria is higher than other countries as power supply to the Base Stations isn't constant," he said.
He added that ICT has allowed various businesses in Nigeria to expand and operate in more effective ways to the advantage of the consumer, with Nigerians conducting banking transactions from the comfort of their homes through their mobile phone.
Ojobo also dispute the insinuations in some quarter that cost of telecom service in Nigeria is the highest, saying Commission has evidence that shows the cost of calls in Nigeria isn't the highest in Africa.