Court Restrains EKEDC, Ecobank From Operating Meter Account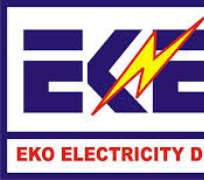 Justice Mohammed Yunusa of the Federal High Court, Lagos, yesterday restrained Eko Electricity Distribution Company (EKEDC) from further operating an account with Ecobank Plc through which the company collects payments for electric meters from consumers.
Justice Yunusa gave the order while ruling on an ex-parte application filed by two meter service providers, Momas Systems Limited and Momas Electricity Meter Manufacturing Company Limited, against EKEDC, the Nigerian Electricity Regulatory Commission (NERC) and Cuban Plc.
The court also issued an order compelling the distribution company to direct electricity consumers in the areas exclusively assigned to the two service providers to pay fees for the supply and installation of meters into the Escrow CAPMI bank account controlled jointly by the applicants and the distribution company under the CAPMI scheme called Momas/Eko Distribution CAPMI account with account No.5712008231 domiciled with Ecobank.
Granting the application for interim injunction against the respondents pending the hearing and final determination of the originating summons in the suit, the judge declared that based on the motion paper, the facts deposed to and arguments canvassed before him on behalf of the applicants, he believed that the matter was an urgent one deserving the intervention of the court.
He adjourned the matter till September 7, 2015 for report of compliance and hearing of the motion on notice in the suit.
Lead counsel to the applicants, Mr. Ahab Shiite, had pleaded earlier that the applicants who had suffered grave injustice from the action of the respondents faced the probability of irrecoverable loss without the court's intervention.
Shiite submitted that if the interim injunction was refused, the distribution company whose actions were being challenged would through its unfettered control over the monies paid into the account as against the joint-operated accounts cause even greater hardship to the applicants.
He lamented that apart from causing huge financial losses to the applicants by refusing to patronise its globally certified electric meter manufactured locally, the distribution company's preference for imported meters had adversely affected electricity consumers, adding that the country too was being denied the benefits of transfer of technology.