Statement Attributable to the Spokesman for the Secretary-General on South Sudan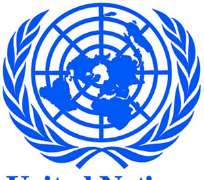 NEW YORK, August 27, 2015/African Press Organization (APO)/ -- The Secretary-General welcomes the signature today by President Salva Kiir of the Agreement on the resolution of the Conflict in the Republic of South Sudan. This is a critical and necessary step towards ending the 20 month-long conflict that has devastated South Sudan and subjected its people to unspeakable suffering.
The Secretary-General commends the IGAD-led mediation for its tireless efforts to bring the peace talks to a successful conclusion. He is heartened by the unity of purpose that regional leaders have displayed in seeking an end to this tragic conflict. Their continued positive engagement remains essential to the achievement of lasting peace in South Sudan.