Bayelsa Polls: Alaibe Is Dropping Obasanjo, Buhari's Names To Raise Funds—Ijaw Group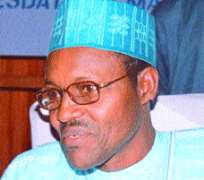 The ambition of a former Managing Director of Niger Delta Development Commission (NDDC), Ndutimi Alaibe to contest the December 5 governorship election in Bayelsa State may have turned controversial with a socio-cultural group, Ijaw Patriotic Front, accusing him of using the name of President Muhammadu Buhari and ex-President Olusegun Obasanjo to raise funds in a manner that could embarrass the two leaders.
According to the IPF, Alaibe has been allegedly going round to some top executives in the banking and financial sector, soliciting for funds on the guise that both Buhari and Obasanjo had promised to back his governorship ambition. Spokesman of the group, Engr. Sotonye Amachree, said on Monday in Yenagoa that Alaibe's action was likely to offend the sensibilities of the two leaders because it amounted to dropping their names in a bid to get some influential persons to buy into his governorship aspiration.
He said feelers from some highly placed persons in some quarters had already decried such behaviour which it said was not approved by both leaders.
Amachree said, "Now, this is unbecoming and it's unacceptable. We frown at Alaibe's deceptive posturing which for all who are close to the incumbent and former president will certainly raise objection to it because it is an embarrassment to their esteemed personalities. Of course, it all shows Alabe's desperation and unbridled quest for power.
"It is really a serious issue because in a situation where some respected persons in the society have drawn our attention to the fact that they were approached by Alaibe with the story that he was being supported by former President Olusegun Obasanjo for governor and only to find out that there is no truth whatsoever in such a claim is most embarrassing. It totally negates everything we stand for as Ijaw people"
The group has, therefore, cautioned Alaibe to desist from such behavior which it claimed was capable of "inflicting irreparable damage to his reputation and by extension the reputation of the average Ijaw man". Amachree added: "The Ijaw nation is known and respected for its courage, uprightness and always standing for justice and truth. A highly placed Ijaw leader like Alaibe should know better not to denigrate these high principles and ideals that we hold dear".
It is a fact that politics is here again in Bayelsa State. Bayelsa State is one of the States where the governorship elections will be held in the later part of this year. Soon the attention of the attention of the nation will be focused on the glory of all lands. While the ruling Party has created safety, peace and a level playing field in the State, some intruders are spitting fire and brimstone in an election that is supposed to be a democratic process imbued by due process.
POLITICAL WATCH, a publishing outfit, which concentrates on the political issues of the day has stumbled on facts, concerning the former NDDC Managing Director Mr. Timi Alaibe. Our binoculars x-rayed the connections between Alaibe and few of his godfathers who are bent on dictating the political events in Bayelsa State. Some are even contemplating imposing an unpopular candidate of their choice on Bayelsans.
POLITICAL WATCH's investigative lenses revealed that one of the persons that yield a huge influence is the former NDDC Chief Mr. Timi Alaibe. Political Watch therefore provides a bird's eye view on his political connections that will enable his wrestle the guber-ticket from former Governor Timipre Sylva.
1. A huge segment of Nigerians know that Timi Alaibe and Dr. Bukola Saraki – the new Senate President have had long ties. They worked together in Societe' Generale Bank – a bank that was rendered bankrupt by financial recklessness. His Banking career ended with Societe Generale Bank where he rose to the level of a General Manager. At SGB, Alaibe and Bukola Saraki are believed to be responsible for massive fraud that led to the closure of the bank. We also know that Timi Alaibe after the Societe' Generale Bank's misadventure, allied with his Yourba friend and established INTERCHASE BANK at Rumuola, Port Harcourt. The bank submarined with countless millions of Naira, for which Timi Alaibe was arrested and detained for a long time. Till date the souls of those who lost their fortunes are still hunting him. It was Late Dr. Olusola Saraki who secured his release. It is not surprising that Timi Alaibe is believed to have contributed $2million to
actualize Saraki's bid for the Senate Presidency against Tinubu and Obasanjo's wish. The dust is yet to settle but we know that the issue has pitched the Tinubu camp and the President's henchmen.
2. POLITICAL WATCH cannot tell for sure if the new Senate President has agreed to use his influence in supplanting Timipre Sylva with Timi Alaibe, but there are confirmed reports that Alaibe has prepared the ground for decamping to the ruling Party, APC by the end of June, 2015. If that happens, then the struggles of Timipre Sylva in planting the Party in Bayelsa State will be history. Reports have it that Alaibe is has a hand in EFCC's renewed charges against Bayelsa's former Governor. The case is likely to linger on with Ibrahim Larmode's EFCC until the APC ticket is given out to the Opokuma born technocrat. The EFCC matter will also shut out Timipre Sylva from the APC.
3. At NDDC, Timi Alaibe is believed to be one of the richest men in the Niger Delta. POLITICAL WATCH pried into an old petition written by one Denilson who spoke on-behalf of a group alleged that the the NDDC emperor stole funds belonging to the commission and purchased properties in London with title number NGL331782 at 180 Verulam Court, Woolmead Avenue at a whooping cost of 180,000 pounds in 2005. The London property is said to have been registered to a suspicious real estate agent known as A3 Properties incorporated in Republic of Seychelles and managed by one Sterling Partnership based in 230 Borough High Street, London SE1 1JX.
4. Alaibe stuck another partnership deal with Sterling partnership of Borough High Street London and he has one U.K based Attorney, Boma Ozobia, a long time friend and business partner of Alaibe as co-manager. Ozobia is said to be managing most of Timi Alaibe's properties in London and Nigeria and also fronting for the NDDC Managing Director in his illegal dealings. It is yet to be confirmed if she has equally assisted Alaibe in some alleged money laundering activities.
5. The questions POLITICAL WATCH is asking are:
Why is Timi Alaibe so desperately hunting Mr. Timipre Sylva who claims to be the foundation Chairman of the APC in Bayelsa State?
Why is Timi Alaibe using his relationship with the EFCC Chairman Ibrahim Larmode to compound the EFCC problems of Sylva and the Senate President Dr. Bukola Sarki to seize the leadership of the APC in Bayelsa State without due process and without regard to the rule of law?
Why is Timi Alaibe pitching President Muhammadu Buhari's henchmen against Tinubu, Obasanjo, the National Working Committee and other founding members of the Party and what political capital does he hope to garner by his actions?
POLITICAL WATCH is inquisitive to see how this whole connection saga will play out, but whatever the political complexion of party politics would turn out to be, the former NDDC czar is certainly the mole in the body politic of the State. Verily, It is ultimately, Bayelsans that will decide who becomes their next Governor will be. Our prayer is that these political gladiators in APC should jettison their selfish interest and pave the way for free and fair elections in Bayelsa State.
In a democratic system, it is the will of majority that will prevail, and not the decision of a few cabal of self-serving political opportunists.
POLITICAL WATCH interviewed some Bayelsas, who said they are comfortable with the Restoration Administration for entrenching peace and security in the State. Bayelsa State is a core PDP State and the administration has also consistently and without fail, paid salaries to civil servants while not relenting on its human capital development initiative.
Bayelsans seem to have vowed to resist any external manipulations during the governorship elections.In the circumstances, there is consensus of opinion that no football manager will ever disband a winning Team. From their reactions, in spite of the economic hardship around the nation, the Restoration henchman is focused and performance-driven. It is evident that the ruling Party in the State will keep what rightfully belongs to it come 2016.
Chukwudi Ozurumba, reporting for POLITICAL WATCH
Disclaimer:

"The views/contents expressed in this article are the sole responsibility of

Basoene James || POLITICAL WATCH

and do not necessarily reflect those of The Nigerian Voice. The Nigerian Voice will not be responsible or liable for any inaccurate or incorrect statements contained in this article."