#Read2Riches: Catching Them Young To Read To Become Successful Leaders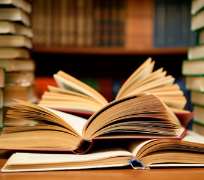 RT @fashdami : "Reading is core to success, even beyond the classroom" - @IgniteBookClub
It is no longer news that the decadence in the reading culture among students today is alarming, the direct consequence of this include the high failure rate in our national exams, low critical thinking and self-development.
For the month of August, Fasoranti Damilola (@fashdami), the Host of #Read2Riches had the Ignite Africa (as Mrs. Winnie Aduayi, Project Director) to share practical steps to get young people to read in today's fast-paced technological development.
Ignite Africa is passionate about reading, so they build lifetime Readers, who develop to become great Leaders of our society.
To start the Twitter Session, the host was so curious to know why Ignite Africa were keen on reading and not speaking and writing, the response of Ignite Africa was that "every individual must be a great reader to develop intellectually enough to be a good speaker or writer."
Part of the conversation on the sizzling chat is below;
@fashdami: What is the significance of getting young people to read at an early stage?
@IgniteBookClub: The reality is that schooling is a painful struggle to young children whose reading skills are underdeveloped; hence getting them to read early is core to student success, even beyond the classroom.
@fashdami: How can reading translate to successful living?
@IgniteBookClub: Reading expands the readers' knowledge and we all need information and rich intellect for successful living. Knowledge expands one's horizon, it grants access to opportunities that when exploited can enhance the quality of one's life.
@fashdami: How can the home, school and society improve on the reading culture in Africa?
@IgniteBookClub: Parents must form the habit of reading to and with their children very early. We have to make reading an essential family activity.
Delay is costly, thus, schools have devised dubious mechanisms to help pupils before failure takes in. We have to allocate resources for school libraries to be stocked with books, not just chairs. There should be an effective library periods.
Teachers must actively engage children to help them comprehend written material at a level that is consistent.
The society needs to get involved too. We all have some blames in the increase rate of failure in our national exams. This can start from our immediate environment by helping a child to read. It is a collective responsibility.
@fashdami: So what can we do now with those we didn't catch young to start reading and #Read2Riches?
@IgniteBookClub: Start Now! What matter is the present and the future. Reading like any other skills can be better with practice. Join a reading club; get people of like minds, start reading and discussing the books.
What others shared:
Otuagomah Dhebbie @thatgirldorian: An e-library which is regularly updated is the way. If this could be made into a mobile application, it would work perfectly.
Young people pay a token for somewhat library card which gives every member a distinct identity. The books can be borrowed as eBooks which makes it cross-country.
To deepen the #Read2Riches reach, Ignite Africa is organizing a #DestinyWalk which holds on September 19, 2015 by 8 am at the Teslim Balogun Stadium, Lagos, Nigeria. Book enthusiasts in different fields will converge with other participants to walk for a few minutes down to the Stadium and the proper event will take place in one of the halls at the Stadium.
You can register for the #DestinyWalk by visiting their website www.igniteafricalibrary.org or texting "participant's name" to +2348163855834.
The complete stream of the Twitter chat can be found here >> http://bit.ly/CatchThemYoungReading
In the first 20 minutes, the #Read2Riches tweets had reached 17,133 twitter accounts with 69,612 impressions.
Fasoranti Damilola is a Social Entrepreneur and Personal Growth Strategist helping young innovators and coaches transform their limitless spark into maximum benefits. He blogs at fasorantidamilola.wordpress.com