PayPal And MallforAfrica Join Forces To Provide Kenyan Shoppers More Online Payment Options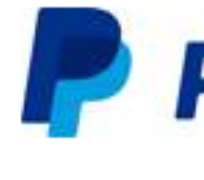 Research conducted by Ipsos * shows that out of the approximately 26 million internet users in Kenya, 60% shop online or expect to shop online in the future. Still, the safety of online payment remains a significant concern.
MallforAfrica (MFA), a global e-commerce company that enables African consumers access to over 8.5 billion items, is teaming up with PayPal, one of the world's most-loved way to pay and get paid, through internet and mobile, to make online shopping from key markets outside of Kenya as easy as possible. Moreover, the two companies are offering consumers a $10 USD discount on their first order when paying with PayPal on the MallforAfrica platform, with the code PayPal10 (please check terms and conditions).
"We know how important security and trust are for our customers when deciding to shop online. By offering customers payment options that are secure, we can reassure buyers and encourage online shopping" says Efi Dahan, Regional Director for Africa and Israel at PayPal.
PayPal offers a more secure way to make payments online thus helping protect people's hard-earned income from potential danger. When paying with PayPal online, all you need is your email address and password; your financial information, entered when you opened the account, is never shared with the seller.
"This collaboration is key to unlocking the global marketplace for Kenyan consumers" says Dahan.
MallforAfrica shoppers can purchase a wide variety of products ranging from clothing to jewelry to electronics from the best retailers in the world such as Macy's, Bebe, Carter's, Juicy Couture and Zappos.
"We are thrilled to collaborate with PayPal, one of the world's most popular online payment solutions," says Chris Folayan, CEO and founder of MallforAfrica. "We pride ourselves in offering a seamless experience for both our customers and retail partners and couldn't be happier with adding PayPal as a payment option."
"The cooperation with MFA is a great win as this further entrenches us in the key markets in Africa such as Kenya. Our aim to provide the best and more secure way of paying and receiving money online and we are proud of this association," says Dahan.
About PayPal
At PayPal (Nasdaq: PYPL), we put people at the center of everything we do. Founded in 1998, we continue to be at the forefront of the digital payments revolution, last year we processed 4 billion payments, of which 1 billion were made on mobile devices. PayPal gives people better ways to connect to their money and to each other, helping them safely access and move their money and offering a choice of how they would like to pay or be paid. With our 169 million active customer accounts, we have created an open and secure payments ecosystem that people and businesses choose to securely transact with each other online, in stores and on mobile devices. PayPal is a truly global payments platform that is available to people in 203 markets and countries, allowing customers to get paid in more than 100 currencies, withdraw funds to their bank accounts in 57 currencies and hold balances in their PayPal accounts in 26 currencies. For more information on PayPal, visit about.paypal-corp.com . For PYPL financial information visit investor.paypal-corp.com .
About MallforAfrica
Founded in 2011, MallforAfrica (MFA) is a global e-commerce company that enables Africans to access US and UK consumer retail sites. With its patent-pending proprietary platform and guaranteed payment system, consumers have access to over 8.5 billion items, while ensuring payment to vendors and handling all transaction fees. MallforAfrica is currently operating with over 150 of the best retailers in the world and has currently expanded into Ghana and Kenya, with plans to enter 18 new countries in the next two years. MFA's shipping warehouse and current headquarters are in Portland, Oregon. For more information, visit www.mallforafrica.com or follow on Facebook , Twitter and Instagram.
* Ipsos-PayPal Africa Insights research conducted in Kenya
Kenya: On Behalf of PayPal, Ipsos interviewed a representative quota sample of 553 adults (aged 18 - 55) in Kenya who have used a PC, laptop, mobile or tablet to access the internet in the past 6 months. Interviews were conducted face to face between 12 -24th November 2014.