Five benefits of automating your payroll & HR environment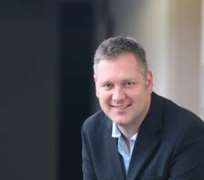 African businesses can save time and money by automating their weekly wage and monthly salary runs using human resources (HR) and payroll software. But in today's competitive and tech-driven environment, there are also enormous opportunities for African enterprises to transform their HR and payroll environments in ways that boost productivity, increase employee engagement, and improve alignment between HR and the business.
Here are five ways today's technology can improve the way you run your HR and payroll function.
1. Compliance made simple
Most HR and payroll managers spend a large portion of their time handling tax and compliance issues such as managing payroll deductions, filing tax returns, and compiling reports for the labour department and other regulatory bodies. But with the right software, these processes can be automated easily.
Look out for a solution that makes it easy to do the calculations and compile the reports regulators and tax authorities demand from your business. Such a solution should be localised for your market and kept up to date with the latest laws and regulations.
2. Eliminate fraud and errors
Since the payroll is one of the biggest expenses in any businesses, payroll fraud or errors in capturing your payroll data can be costly. A good payroll system will help reduce manual data capture, which closes some of the gaps where fraud and error can creep in. It will allow you to impose checks and balances that could save your business from heavy losses as a result of fraud or error.
3. Better visibility for planning
A payroll and HR solution needn't simply be an operational system – it can also be a management information system that supports strategic decision-making. Indeed, we are seeing a shift towards data-driven decision-making as payroll and HR managers use dashboards and other analytics tools to gain visibility into the trends in their workforces. Such tools can help your understand employee performance, see how your human resources are contributing towards profitability, and plan for your anticipated future workforce needs and costs.
4. Empower employees
According to a recent global survey by Deloitte , executives rate "retention and engagement" of their employees as their number two priority. Here, today's best payroll solutions can help with employee self-service modules. Such modules enable employees to apply for leave, submit travel claims, download old and current payslips, and update their personal details online or via their smartphones.
The payroll software is updated automatically so that you don't need to manually recapture leave or travel claim forms. In addition to reducing paperwork, such tools to improve the level of service the HR and payroll team provides to employees. This helps to improve employee engagement.
5. Streamline HR management
With a payroll solution in place, you can start looking at adding HR functionality. An HR module for your payroll package should help you to manage processes such as performance reviews and disciplinary procedures correctly and accurately. This will save you time and help you to avoid costly labour court cases.
.