Anambra South PDP Leaders Reiterate And Reaffirm The Suspension Of Olisa Metuh From Anambra State PDP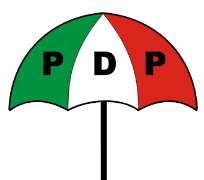 We the party leaders of Anambra South Senatorial Zone and Nnewi-North LGA where Olisa Metuh hails from unequivocally reiterate and reaffirm and uphold the suspension of OlisaMetuh by both Otolo Ward 1 and the Party leaders in Nnewi North Local Government Area
Party leaders and Stake-holders of the Peoples Democratic Party(PDP) in Anambra South comprising of seven Local Government Area namely Nnewi-North,Nnewi-South,Ekwusigo,Ihiala,Aguata,Orumba -North and Orumba –South LGAs also commends the National Working Committee of the PDP(NWC) for upholding the suspension of OlisaMetuh
We were shocked when we confirmed the corruption charges against OlisaMetuh as listed by both the state executive and the Nnewi-North LGA as follows
a.
Embezzlement and diversion of over 100 Million Naira meant for Anambra PDP into his Company account PETTERGON NIG LTD. The Nigerian Police has concluded investigation, indicted him and recommended him for prosecution
b.
He openly worked against re-election of Ex-President Jonathan after embezzling over 300 Million given to him by the Ex-President for publicity.
c.
He publicly disrespected the Ex-President after our Party lost the March 28th Presidential Election. He even demanded for him to give account of his stewardship as Ex-President.
d.
He goes about in meetings castigating the Ex-President and his Wife.
e.
He seized from Nnamdi Nwangwu (CampaignCoordinator of Ex-President in Metuh's LGA) and embezzled over 12 Million Naira sent to hisNnewi-North LGA meant for March 28th Presidential election and released not a dime out of it. The March 28th presidential election was executed financially and otherwise courtesy ofsome major stakeholders in the area.
f.
Obtaining money under false pretense bysubmitting names of 25 persons as members ofAnambra House of Assembly, thereby deceiving the presidency that they were statutory delegates (while they were not), hence used this fraud to collect over 260,000 Dollars meant for them during the Dec 2014 PDP Convention and embezzling same without giving to those persons he fraudulently used their names to collect this huge sum. See annexure E being the brochure that was used for national convention, this is contrary to article 33(1)(f) of our party constitution which provides that it is the members of the House of Assembly are statutory delegates to national convention. Please note that the 25 non-members of House of Assembly as of the time of the convention spans from number 44 – 68 of page 29 of the brochure attached as annexure F above.
g.
Extorting hundreds of millions from Anambra PDP aspirants between Sept and Dec 2014.
h.
In conjunction with the said Ken Emeakayi traded out our party in the January 2014Chairmanship and Local Government Election Anambra State, after Olisa Metuh with his stooge Emekayi had embezzled and siphoned the sum of $500,000 US Dollars which he collected from the Ex-president Goodluck Jonathan (2014 January) for Anambra State PDP Councillorship and Chairmanship Candidates for January 2014 Local Government Area Elections. This led to PDP not clinching even 1 Chairmanship seat out of 21 seats because of lack of funds, he repeated same during the April 11th House of Assembly election. This led to our abysmal performance in which we won only 3 seats out of the 30 in the State).
i.
Chief Olisa Metuh took over the function of National Organizing Secretary whose duty is to organize the conduct of congresses, unilaterally did same by advertising personally the said purported congress with only one day notice to Anambra PDP members on Thursday July 16th2015 with information that congress will hold on Tuesday 21st July, 2015 when he knew thatFriday and Monday are Sallah public holidays and the party faithfuls cannot pay in Diamond orZenith Bank as stipulated in the publication. He organized the said congress by appointing his cronies Ike Abonyi and his Special Assistant one Colet Odenigbo as congress appeal committee chairman. He also presented his personal assistant one Sam Ben Nwosu who has been extorting N500,000 from each stakeholder to write their wards Exco list for them.
j.
Diversion and non-remittance of over 30 Million Naira from the PDP NWC being the 10% and 5% which accrued to Anambra State Chapter and 21 LGAs Chapters respectively from sales of forms in last nomination exercise of the Party. Till now, he has not remitted this huge sum to the Anambra PDP.
It's very unfortunate that instead of speaking out against these heavy allegations, defending himself or explaining to the Economic and Financial Crimes Commission (EFCC) as to the various roles he played in these charges,the best OlisaMetuh did was to threatening,blackmailing & trying to hoodwink the NWC of our party. Instead of apologising to PDP faithfuls for the huge embarrassment he has caused our Party, Metuhwent ahead polarizing the PDP in Anambra State,funding his lackey,Emekayi Ken to fight his selfish causes and shamelessly boasting to drag the NWC down if his suspension is ratified by the National Working Committee.
OlisaMetuh who claimed in a recent news interview that no man born of woman can suspend him in Otolo Ward 1 in Nnewi North,also swore to destroy the NWC, claiming to have given some of the money he looted to some members of the NWC and can expose such on his way down his disgraceful path if the NWC didn't write favorable statements supporting him in a few days from now
We want to state categorically that OlisaMetuh remains suspended from the PDP Anambra state and advise MrMetuh to answer to the charges raised against him by Otolo Ward 1 and Nnewi-North LGA
We the undersigned Party leaders and stake-holders of Olisa Metuh Zone(Anambra South Senatorial zone) pledge our unalloyed loyalty to our PDP State Chairman,Prince Ossy Ezenwa.
The under signed Leaders are as follows-
DrMadukaNwankwo (Vice-Chairman Anambra South)
Hon UcheOgbonna (State Treasurer)
Hon.PharmVinOkolo (State Deputy Chairman)
Barr David Ifeanyi (Nnewi-North LGA)
Hon IwuchukwuNnanna ( ChairmanEkwusigo LGA)
Hon Echere Paul Zimax (Chairman Ihiala LGA)
Hon ChukwujekwuUzozie (Chairman Nnewi-South LGA)
NzeAnakor E (Chairman Aguata LGA)
Prince Ademola Orji (Chairman Orumba-North LGA)
EngrOnwuekwe Barth (Chairman Orumba-South LGA)