African cities drive development agenda at global talks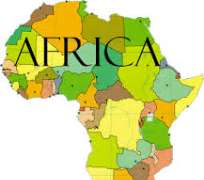 Pretoria, South Africa - 17 August 2015: Africa's local governments have begun making history as they drive the adoption of the post 2015 Sustainable Development Goals.
They are furthermore contributing towards a process of ensuring the realisation of Vision 2063 of the African Union - towards 'An Africa We Want'.
These were the words of the City of Johannesburg Executive Mayor, Cllr. Parks Tau, at the Southern Africa Regional Seminar of the United Cities and Local Governments of Africa (UCLGA) in Pretoria today.
The Seminar is attended by mayors of various cities, local government associations and representatives from major cities in Southern African countries.
The stakeholders are set to discuss how to improve local government's responses to challenges of urbanisation and strengthen the voice of African local governments in the African development agenda in order to contribute to the new working environment of local authorities in Africa.
The Seminar forms part of the build-up events in preparation for the 7thedition of the Africities Summit which is taking place later this year between the 29th of November and 3rd of December 2015.
Mayor Tau said the Africities Summit is a particularly important event for all local governments on the African continent to lend a voice to global talks and be active in the process of shaping African cities of the future.
He expressed his excited that the Africities Summit will be taking place at a time when the world has an opportunity to define various solutions on sustainable development.
"The acknowledgement of local government as a partner and solution finder in global talks on sustainability and development – which will be discussed at the UN General Assembly in September, COP 21 in December and Habitat lll in October next year - is a great achievement collectively for local governments everywhere," Mayor Tau said.
As a result, additional sessions have been added to the Africities programme to enable local governments to extend discussions to include Modern Slavery, which is a project initiated by his Holiness Pope Francis in July this year.
The project saw mayors from around the world gather at the Vatican where the Pope urged local governments and society to engage and find solutions to concerns of human trafficking.
"It is clear that Africities is seen as a platform to engage on these discussions and provide practical solutions to some of the problems - with human trafficking and modern slavery being particularly critical in the developing world where people face the greatest challenges," Mayor Tau said.
He pointed out that these challenges extend to other issues which will be given main prominence in the agenda of local governments in the developing world.
These issues relate to high levels of urbanisation and migration, the urbanisation of poverty, conflict resolution and disproportionate level of poverty and under development compared to peers in developed world.
Mayor Tau said the need for the development agenda to respond has never been greater and local governments must be at the forefront of leadership in this regard.
"The Africities Summit gives us a great platform to produce a document that will give clear guidance and direction for all local government to connect a vigorous understanding and appreciation of their strengths and abilities.
"The document will provide a futuristic overview of African cities and map a model of how each city can attain their specific vision," said Mayor Tau.