Ekiti PDP Reps Caucus Hail Aluko, Others Expulsion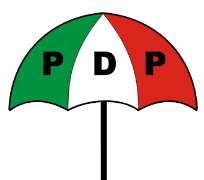 The six members of the House of Representatives from Ekiti State have hailed the expulsion from the Peoples Democratic Party (PDP), of former State Secretary of the party, Mr. TKO Aluko; Woman Leader, Busola Oyebode; Vice Chairman (North), Tunde Olatunde and Assistant Secretary, Tunji Olanrewaju.
The House of Representatives members, Hon Kehinde Agboola (Ekiti North I), Hon Thaddeus Aina (Ekiti North II), Hon Ayo Oladimeji (Ekiti Central I), Hon Olamide Oni (Ekiti Central II), Hon Segun Adekola (Ekiti South I) and Hon Akin Awodumila (Ekiti South II) said the expulsion of Aluko and others was long overdue, adding that the party must no longer condone indiscipline among its members.
In a statement made available to journalists on Monday, the Rep members said it was painful that some members of the State Exco of the party could be recruited into a rebellion against the party and the State government that it controls, saying "anyone who is not interested in the progress of the party should rather leave the party than to stay within to cause disaffection among members.
"It is our considered opinion that discipline must be maintained in the party, and for this, anyone involved in activities inimical to the party must be sanctioned so as to serve as deterrent to others."
Speaking further, the Rep members said; "When they were holding clandestine meetings with All Progressives Congress (APC) leaders in Akure, Ondo State, they believed no one will know. When they were working with the APC to impeach Governor Ayodele Fayose, they thought no one saw them.
"Now that they have been expelled from the party, they can go and join their collaborators in the APC. We wish them luck in their fight against God and Fayose, His anointed."
The Rep members congratulated the new Exco members, Nelson Shaba (Deputy Chairman), Adejorin Temitope (State Secretary), Gbeyiro Sunday (Vice Chairman, North), Afolabi Yemisi Gloria (Women Leader), Jackson Adebayo (Publicity Secretary).
They also hailed the appointment of a former State Chairman of the party, Chief Bola Olu-Ojo as honourary Special Adviser to the State Chairman on Party Matters, describing the appointment as well deserved.