FAKE ANTI-MALARIA MEDICINES IN NIGERIA NOW STANDS AT 3.6 %- NAFDAC DG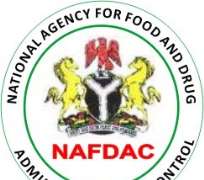 Nigeria has continued to record a significant decrease in the incidence of fake medicines especially anti-malaria drugs in recent times.
The Director General, NAFDAC, Dr. Paul Orhii while presenting the survey on the quality of Anti-Malarial medicines in Nigeria said sub-standard anti-malarial medicines in circulation in the country now stands at 3.6%.
The NAFDAC Boss said 40% of medicines in circulation prior to 2001 were substandard and counterfeit but that a study by NAFDAC in 2015 revealed a remarkable decrease in the circulation of fake medicines from 40% to 16.7%.
"According to studies conducted by NAFDAC from 2001-2014, there has been a positive trend which shows progressive decrease in the incidence of counterfeit medicines in Nigeria.
The Quality of Selected Medicines circulating in Sub-Saharan Africa (QAMSA) study of 2008 had a failure rate of 64% whilst 36% passed" he said.
Dr. Orhii said statistics from the National Survey on Quality of medicines conducted across 29 states including the FCT, 2010-2012, showed that 80.4% anti-malarial samples passed the test while 19.6% failed, noting that it was a major improvement.
The NAFDAC DG attributed the successes so far in the fight against counterfeit drugs to deployment of cutting edge technologies, sustained public enlightenment campaigns, local and international collaboration among others, urging relevant stakeholders to sustain the collaboration to rid the country completely of fake medicines.
The survey was conducted by NAFDAC in collaboration with the National Malaria Elimination Programme with funding from International Organizations.