AASU To Speak At The Millennium Campus Conference At The United Nations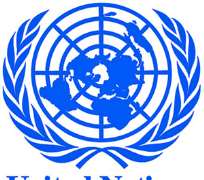 The Secretary General of AASU, Mr. Awaah Fred, is in New York-USA to represent the AASU-Secretariat at the 7th Annual Millennium Campus Conference taking place at the United Nations Headquarters from 11th to 15th August 2015.
In the course of the conference Mr. Awaah will present a paper on issues pertaining to alleviating poverty.
The conference is organized by the Millennium Campus Network (MCN), an American hub for university students advancing global development. In the last six years the MCN has connected over 5,000 student leaders from 300 campuses across the globe to tackle extreme poverty, created a cutting edge Fellowship Program to make student organizations more effective and sustainable and welcomed global leaders at their events such as Secretary of State John Kerry.
The conference is expected to bring together student and youth leaders from more than 50 nations to build partnership in the movement to advance global development and the UN Sustainable Development Goals.
From New York the Secretary General of AASU shall proceed to Khartoum, Sudan to discuss with AASU President the matters pertaining to the preparation of the upcoming African Youth and Students' Summit slated for October 2015 in the kingdom of Morocco.
Richmond O. Neufville
(Deputy Secretary General)