FG Warns Of Flooding In 6 States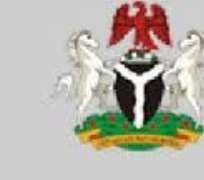 The Federal Government has warned of massive flooding in some parts of the country especially Adamawa,Taraba, Gombe, Bauchi, Benue and Kogi States.
The Permanent secretary, Ministry of Environment, Mrs Nana Fatima Mede who spoke to press men in Abuja said the alarm came following hints from cameroon on the gradual release of excess water from the LAGDO Dam and massive rains expected in coming Months.
In her words,"the massive rains are also expected to cause flooding in the following states as follows; River flood,this will affect sokoto rima, Niger,Benue and Anambra. coastal flooding resulting from sea level rise and tidal surges,this is likely to occur in Bayelsa, Rivers, Delta and Lagos states. Flash flooding could be experience in lagos, port Harcourt, sokoto, Birin Kebbi, Ibadan and other towns along the country coastline".
She recalled the devastating floods in 2012 where 360 Nigerians died and properties worth billions of Naira were destroyed, costing Government N17 billion in disaster management.
Mede however disclosed that as part of efforts to forestall the impending flood, the ministry of Environment is already engaging relevant stakeholders to draw up modalities in tackling it.
She therefore charged Religious Leader,NGOs, Traditional rulers and CBOs amongst other to preventing flooding while tasking State and Local Governments on evacuation of residents in case of eventualities.
"It is in the light of this that the Federal Ministry of Environment is appealing to Citizens living along flood plains to immediately take actions as follows: clearing of drainages,culverts and canals in their areas of jurisdiction,prepare for relocation to areas considered to be safe and remain alert for any eventuality". She said.
The Permanent secretary re-echoed Federal Government's commitment to continually ensure flood prevention and mitigation measures to ensure a conducive environment for sustainable development of the country.